Students from Xi'an Jiaotong-Liverpool University have been investigating climate change in the Yangtze River Delta, along with students from Belgian university KU Leuven.
The students travelled across the Yangtze River Delta investigating four areas between Lake Taihu and the sea coast. Their aim was to examine how existing landscapes, infrastructures, settlements and local economies can adapt to the predicted consequences of climate change.
A final presentation in Shanghai was held in collaboration with the Glocal Insight series of seminars organised by Urban China. Students presented their work to a panel of experts that included East China Normal University's professors Yongli Cai (Environmental Sciences) and Ruishan Chen (Geography), as well as Tongji University CAUP's Assistant Dean Dong Nannan (Landscape Architecture) and professor Li Qing (Urban Planning).
Associate Professor Christian Nolf of the Department of Urban Planning and Design at XJTLU co-organised this fieldwork in the frame of his research on water and urbanism in the Yangtze Delta, sponsored by the Jiangsu Province Program of Science and Technology.
"The Yangtze River Delta is among the earth's most densely populated and economically productive areas," said Christian. "At the same time, it is inherently one of the most vulnerable territories with regards to climate change. Its water and food security, entire areas of human settlement, and transport system are at stake."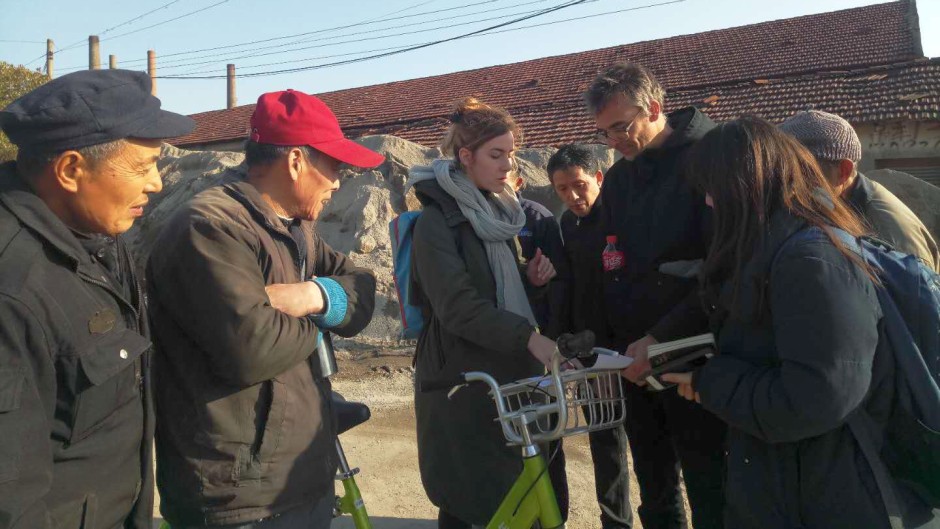 Professor Kelly Shannon of KU Leuven commented: "China is presently one of the most ambitious countries in the world with regards to having policies which tackle climate change. Yet it must be matched by the precise understanding of science, the close reading of space at different scales and creative and out-of-the-box alternatives to future habitation and structuring of the territory."
In order to gain this spatial understanding, students documented through mapping and interviews the condition of four 5km x 5km sites (Guangfu, Luzhi, Anting, Pudong). They then translated their findings into interpretative paintings, notated plans, cross-sections and the formulation of provocative questions.
Eleven international students from KU Leuven's postgraduate Masters in Human Settlements, Urbanism and Strategic Planning were joined by six Chinese students: three XJTLU students and one alumnus, and two landscape architecture students from other institutions. The students formed smaller groups mixing international and Chinese students to facilitate cross-cultural collaboration.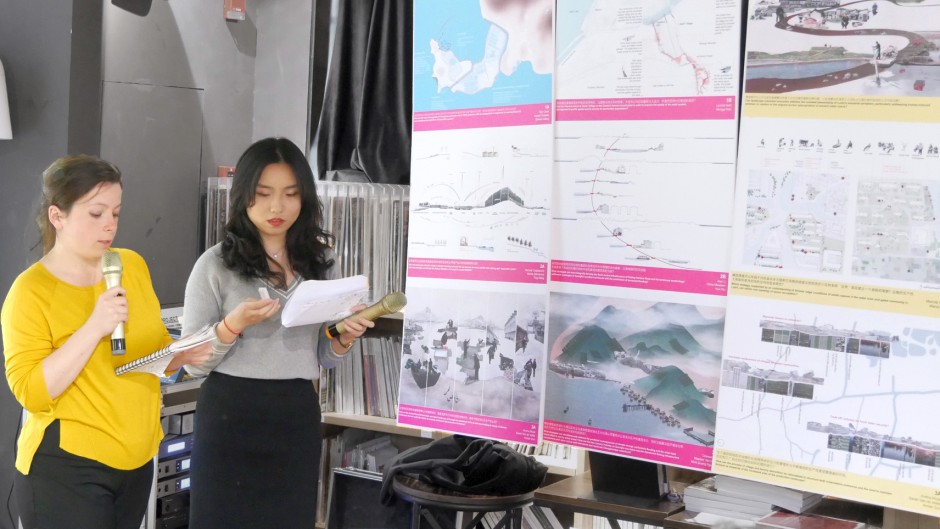 Annan Zuo, a student on the BEng Architecture programme said it was a wonderful adventure he would never forget: "Unlike most architecture workshops, this fieldwork enabled me to understand the relationship between planning, urbanism and landscape," he said. "I discovered many beautiful things hidden inside Suzhou and Shanghai. Most important of all, this workshop gave me the opportunity to know and to become friends with people from diverse cultural backgrounds."
Wang Ting (pictured above, right) a graduate from XJTLU's Department of Urban Planning and Design who is currently completing a masters in landscape architecture at The University of Hong Kong, said:
"I was very impressed by the richness and interactivity of this international fieldwork. As a local student born in a water town of the Yangtze River Delta, I rediscovered the importance of the water system and gained deeper understanding of the region. In terms of method, the hands-on and question-based approach facilitated knowledge exchange with different experts. I learned a lot about adaptation to climate change and this will definitely benefit my future study."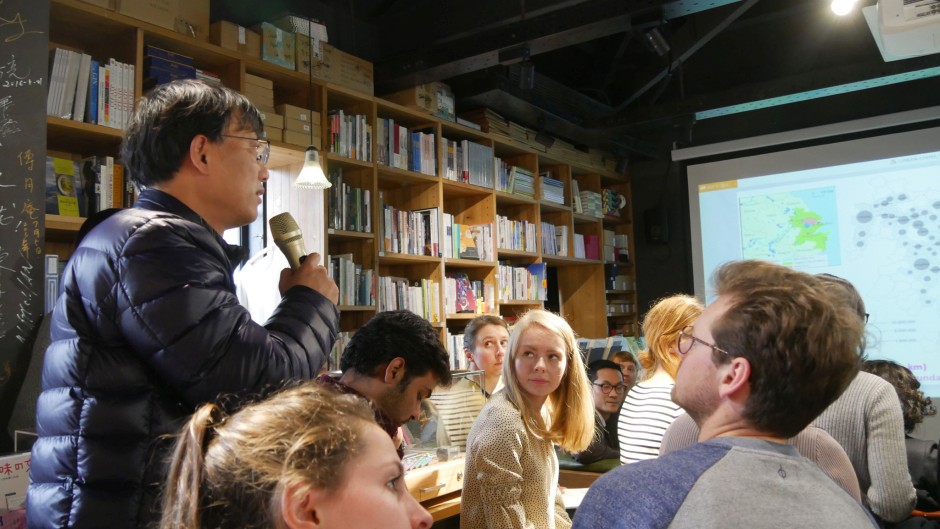 The final panel discussion in Shanghai highlighted the importance of tackling climate change challenges at the scale of the whole Delta, beyond sectors, administrative boundaries and economic rivalries. It also revealed how a context-sensitive approach, using creative thinking and design, can play an essential role in the necessary paradigm shift in envisioning the future occupation of urban deltas.
Upon return to Europe, the KU Leuven students will focus on the development of design strategies to address the identified climate change challenges.
Paintings, plans, cross-sections, and materials from the final presentations of the fieldwork are on display in the hall, first floor of EB building, XJTLU North campus, until March 19, 2018.
For more information about the Department of Urban Planning and Design at XJTLU, visit their official webpage.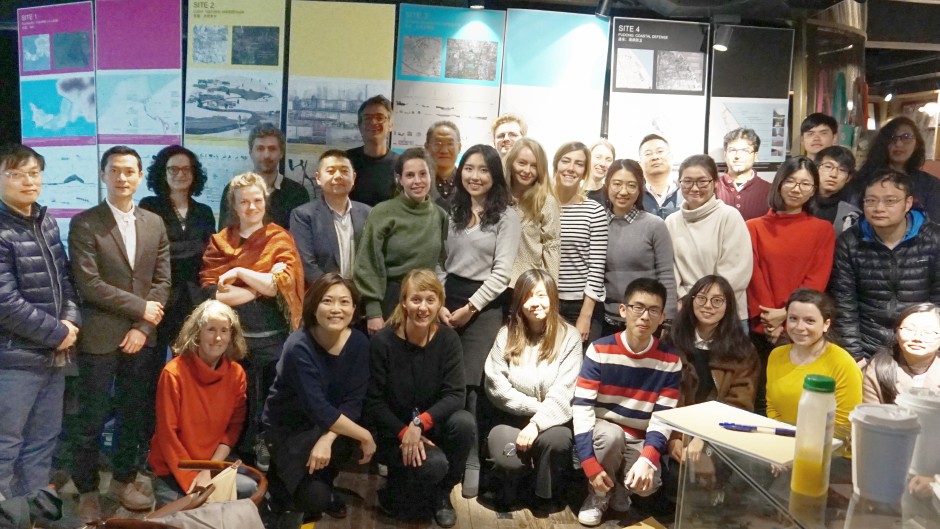 story and photos provided by the Department of Urban Planning and Design; edited by Danny Abbasi