The China Development Bank, Suzhou Municipal People's Government, and Xi'an Jiaotong-Liverpool University have signed a cooperation agreement to develop the XIPU New Era Development Research Institute as a national think tank to bolster the implementation of national strategies and the transformation of the regional economy and society.
Professor Youmin Xi, executive president of XJTLU, explained the background, focus, social impact and operational model of the NEDRI.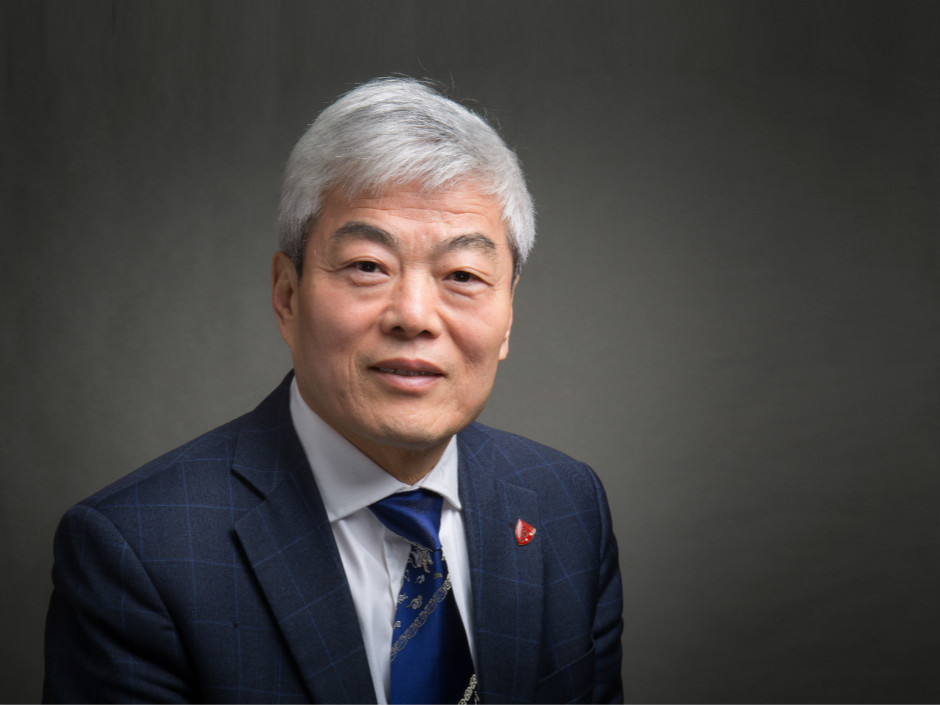 How did the NEDRI come about?
Professor Xi: We are living in a new era with China being led into a new phase by President Xi Jinping and when humanity is embarking on a new journey.
Many opportunities and challenges will arise in this new era characterised by big data, the internet, artificial intelligence and globalisation. In a world that is deeply shaped by emerging technologies, many aspects of life and work will be forced to change and adapt.
For example, AI will disrupt and modify existing industries and create new ones. Big data, especially the development of deep computing will empower human beings with unprecedented cognitive capacity to understand themselves and society better than ever.
The market economy has been proven to be superior to the planned economy because of the previous lack of information, however, the science of planning will catch up as cognitive ability drastically improves into the future.
In this sense, human beings will face many challenges and opportunities. Such demands in social development call for the birth of the NEDRI as a response to the changing landscapes of technology and humanity.
The international research platform and resource network has taken shape at XJTLU over the course of its 12 year development. This has prepared XJTLU in taking the opportunity to research new issues, offer solutions and have an impact on global civilisation.
We believe that XJTLU's value lies in its impact on society which will be implemented through its generations of graduates, the enhancement of human abilities by new theory and technology, and the guidance of civilisation through advanced cultures and concepts.
The mission and international resources of XJTLU are the internal factors of the creation of the NEDRI, along with the opportunities presented by this age.
The CDB is critical in promoting the implementation of the national strategies of China. Suzhou is a model city in its development of economy and society in China. XJTLU will demonstrate best practices in international cooperation in universities. The partnership among the three will connect demands and create a new international think tank that serves the transformation of the regional economy and societies.
What will be the focus of the NEDRI?
Professor Xi: We will focus on the development of Chinese society in the new era. Four research departments will be established on the following aspects.
• research department for a community of a shared future for mankind.
China is expected to play a major role in the international community as it grows and further integrates with the rest of the world. The Chinese government has proposed the notion of a community of a shared future for mankind and the Belt and Road Initiative to live in harmony with the rest of the world and promote the development of different cultures.
This department will explore how via theory, governance, and through national strategies, China can facilitate a community of shared future for mankind by working through disparate social and economic factors, cultural and religious differences, and geopolitical conflicts among nations.
• research department for international innovation ecology
Chairman Xi Jinping's report to the 19th National Congress of the Communist Party of China has underscored the importance of implementing an innovation-driven development strategy. In the context of a global and internet-dominated world, innovation will be highly international. Collaboration among different countries will be achieved through innovation nurtured by international resources on online platforms and in international markets. The emerging conservatism and unilateralism in the United States will not change the course of globalisation and integration through the internet.
The department will focus on the creation of a new international innovation ecosystem through resource integration on online platforms from the perspectives of theory, governance, policy and action plans.
• research department for a modern green society
China will achieve a higher level of economic and societal development as it builds its moderately prosperous society. After this goal is achieved, however, Chinese society will have new issues related to modernisation and a sustainable and green development such as harmony between different social classes, the governance of an online community, the awareness of digital citizenship, digital culture, and government building in modern times.
We will offer policy suggestions on the governance of a modern and green society, issues in sustainability, and government functions and roles.
• research department for the transformation and upgrading of the regional economy and society
The research, policy and strategies in the three above areas will be implemented through the transformation of regional economy and society.
We will conduct research on policy analysis, recommendations and implementation strategies based on the practices of the Suzhou Industrial Park as a pilot zone for opening innovation, the high-quality development of modern society and economy, and the South Jiangsu Independent Innovation Demonstration Zone, and offer policy suggestions and implementation plans.
How will the NEDRI build up its influence?
Professor Xi: We look to exert the influence of the Institute on three levels. To begin with, through theoretical studies, we aim to help people gain a clear understanding of the problems and solutions in these four key areas. Based on that, we hope to make policy recommendations, think tank reports and solutions. Further, by partnering with corporate and financial alliances, we hope to fully leverage social resources and conduct social experiments using the above solutions in a market scenario, and then sum up the experience, improve our policy recommendations, and replicate successful approaches in a larger area or scope to expand our influence.
We also plan to explore the following three pilot areas— International Common Market Zone, International Innovation Ecological Hub and Modern Green Society based on the research departments above, to promote the implementation of our research outcomes.
To be specific, we will firstly work together with global companies and financial alliances on the basis of the "Belt and Road Initiative" and research outcomes of 'a community of a shared future' to develop and build the 'International Common Market Zone' and integrate resources in countries along the 'Belt and Road' with different production capacities, market demands and levels of technological development.
Secondly, to integrate international resources and promote development through innovation, we will work with industrial and financial alliances under the support of local governments to develop the International Innovation and Ecological Hub. Through progressive innovation and integrated development, we aim to bring about innovation in terms of international education cooperation, scientific and technological cooperation mechanisms, international production capacity cooperation models, and strengthening the opening up of the financial sector.
We have reached an agreement with Suzhou Industrial Park that, through the construction of an innovation ecosystem, we will enhance its innovation dynamism and efficiency of resource utilisation, and promote the high-quality development of its innovation environment.
We have also entered into a cooperation agreement with the municipal government of Xi'an, under which the Institute will provide guidance to its strategic partners of the industrial and financial alliances, and build the Huihu International Innovation and Ecological Hub in Xi'an.
Thirdly, based on the outcomes of research department for a modern green society, we will build the 'Modern Green Society Pilot Zone' which will integrate XJTLU's research resources on future social development and technology, build an innovation environment with the characteristics of a smart city, and conduct experiments on the modern green society that is innovative, shared, symbiotic and sustainable based on the Internet of Things, artificial intelligence and robotics.
Currently, we have reached a cooperation intention with Suzhou Industrial Park, under which we will make full use of its cutting-edge social governance practice and experience to optimise its comprehensive reform experiments from the perspective of social development and governance, so as to explore samples of future social development and governance.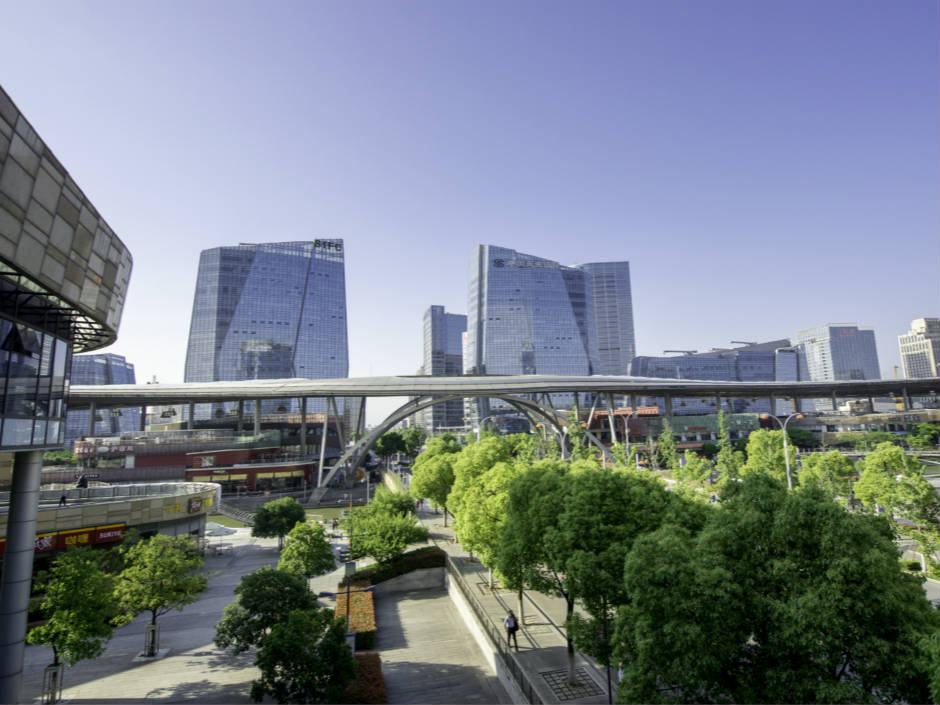 What is the operating mechanism of the NEDRI?
Professor Xi: The Institute will rely on XJTLU, acquire government support, partner with industrial alliances, and operate in a market scenario.
By integrating research resources within XJTLU, we will fully leverage our own advantage of internationalisation to build an open platform for cooperation, so as to attract high-quality resources and talents from within and abroad to form a powerful research network.
We will make full use of the national platform and policy research strengths of CDB, the solid foundation of Suzhou's economic and social development and its leading strategic positioning, as well as XJTLU's international academic environment, to ensure symbiosis, interaction and mutual benefits in terms of academics, policy and practice. In this way, we can guarantee the precise positioning of the development strategy of China in the new era, and, in the meantime, ensure independence, global vision and high quality research. In addition, this approach is relevant to the socio-economic realities, is down-to-earth and feasible for implementation.
Thirdly, we will actively communicate with local governments to design social experiment programmes. By closely working with local governments on the experiments and building in-depth strategic partnerships with corporate and financial alliances, we aim to make full use of the market and facilitate the actual use of research outcomes, with diversified methods and with future-oriented purposes.
By Bo Kou, edited by Guojuan Wang and Jacqueline Bánki