Sodexo – a leading multinational corporation in food services and facilities management headquartered in Paris – has chosen Xi'an Jiaotong-Liverpool University to provide a customised executive education programme to its China-based site managers.
Nearly 20 site managers from different subsidiaries of Sodexo attended the four-day training programme at XJTLU from April 12 to 15, which was organised by the International Business School Suzhou (IBSS).
The programme comprised four distinctive modules including key talent management, finance, strategic thinking, business-to-business and business-to-customer marketing.
Dr Bing Wu Berberich, Associate Dean for Learning and Teaching at IBSS and the Sodexo Programme Academic Director, said it is the fourth time the company has chosen to send its senior management to XJTLU for tailored executive training.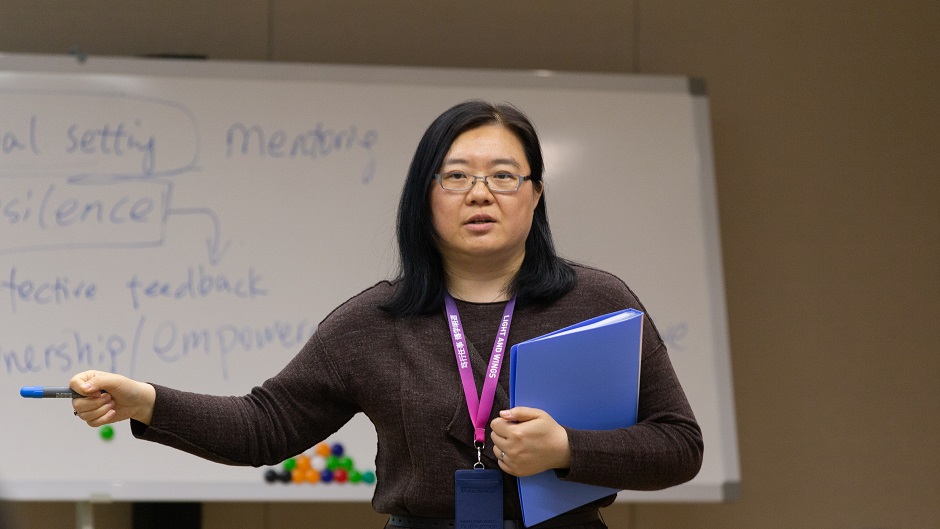 "The executive education programmes we offer at IBSS are completely customised to meet the needs of different companies," Dr Wu said.
"By designing different lectures and training seminars for the senior managers and emerging leaders at Sodexo, we aim to help them broaden their horizons, teach them the latest advanced management theories, and then combine these theories with real-world scenarios related to their work.
"In return, this also benefits us at researchers – we can learn from the company, and the current industry demands and then focus our research in these areas.
"Through these industry connections, we can make sure our research benefits the international business community."
Dr Wu said providing executive education programmes to large companies not only offers important education and development for the companies involved; it also provides a number of benefits for the University.
"Through our executive education programmes, we establish long-term relationships with companies, which often leads to the creation of opportunities to give our students industry experience," she said.
"Our programmes give us a platform to showcase our faculty and teaching model to leading international companies.
"If we successfully meet their needs, those companies are more likely to be open to further collaborations."
Dr Wu said the executive education programmes at IBSS incorporate interdisciplinary elements, tapping into the expertise of different departments at XJTLU to ensure companies get all the insights and skills they need.
The Human Resources team from Sodexo China expressed the company's appreciation for the training programme.
"We value the cooperation our company has enjoyed with IBSS over the past four years and we are looking forward to working with IBSS in the future," the Sodexo Talent Management Director said.
Sodexo plans to continue its expansion in China in the coming years. The company recently won the contract to service Cathay Pacific's airport lounges and is looking to expand to more airport lounges in China in the near future.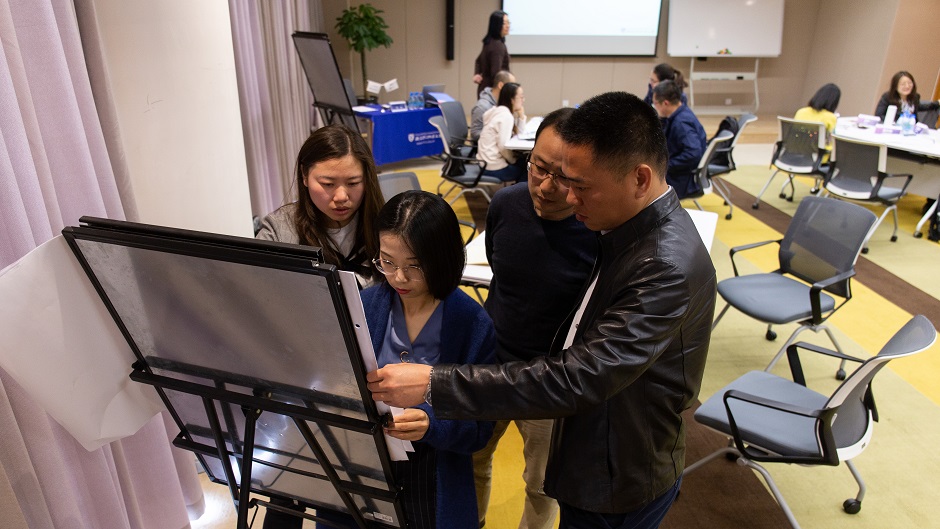 The Sodexo programme was delivered by Dr Wu with IBSS colleagues Dr Xudong Ji, Dr Samuel Kwok, Dr Lujie Chen and Professor Xiang Xu. The programme involved exploring real case studies, sharing personal work experiences, and participating in group discussions.
Feedback from the evaluation forms completed by participants in the programme was very positive.
For more information on executive education at XJTLU, go to the IBSS executive education webpage.
By Yuanxin Yang, edited by Rosanna Galvin
Photos supplied by IBSS