International cooperation and education that blends a mix of online and onsite learning, is the torchlight through which globalisation can endure and progress, as the post COVID-19 generation start their higher education journey.
This is one of the key insights that Xi'an Jiaotong-Liverpool University's Executive President Professor Youmin Xi (pictured below) made at the world's largest open conference for leaders in international education, which took place online this week.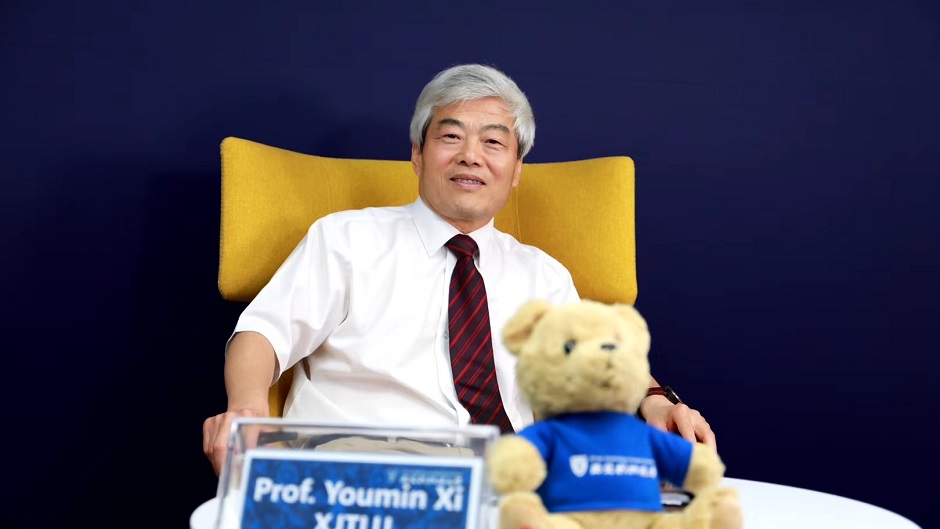 The Going Global Conference 2020 saw education leaders from universities across the world provide insight and debate on the future of higher education in a panel session on the topic: "International Education – The Beginning of a New Era, or Not?"
The panellists included Nancy Rothwell, president and vice-chancellor, University of Manchester UK; David Pilsbury, deputy vice-chancellor, Coventry University UK; Laurie Pearcey, pro vice-chancellor, UNSW Australia; and Dr Elizabeth Lee, CEO, Sunway University Malaysia.
Together they considered how international education was evolving in light of the COVID-19 pandemic, with XJTLU regarded as an example.
As the largest joint venture university in China, with international students enrolled from around the world, XJTLU's responses to learning and teaching delivery in the wake of coronavirus have been pivotal and inspiring, based around technological innovation, student support and flexibility.
"In the face of crises and new situations, individuals and organisations are presented with valuable opportunities to boldly innovate and plan for future transformation," Professor Xi said.
"The pandemic sped up the timeline of our plans to move toward a new learning ecosystem that we envision for XJTLU's future. It is one that blends the best of online and onsite education methodologies and therefore increases opportunities for more people to engage in higher education."
To the question of what new tools need to be invested in to bring about innovation in the "new world," Professor Xi outlined the example of the new XJTLU Learning Mall as an outlet that provides premier resources for lifelong learners, including skills for the industry leaders of tomorrow.
"How to have a better solution, a better practice? We have launched our XJTLU Learning Mall, which integrates online resources internationally, to deliver a learning ecosystem, a new model for future hybrid online-onsite teaching. The University's international campus supports online education," Professor Xi said.
"Universities need to redefine and improve education to keep pace with new technology, to deliver education that is attractive and flexible."
Fellow panellist Dr Lee supported Professor Xi's comments, equating the XJTLU Learning Mall to an educational shopping experience.
"I really like the idea of a learning mall and I applaud Professor Xi and his university for being so forward-thinking. It provides students with choice," Dr Lee said.
Professor Xi's insights at the conference drew other parallels between the example of XJTLU's adaptiveness and the future of global higher education delivery.
"The current travel restrictions and consequences of social distancing has meant the delivery of online education that can cross boundaries without restriction," he said.
"This process has enhanced connectivity, with the impact of digitalisation and the internet helping to keep our academic communities connected, despite the forces of anti-globalisation.
"International education can become the torchlight through which the next generation of learners can progress."
By Will Venn