An effective and proactive blending of onsite and online elements can, when executed well, benefit students by giving them the best of both worlds, says Dr Eddy Fang, Deputy Dean of International Business School Suzhou at Xi'an Jiaotong-Liverpool University.
"Blended learning is the way of the future," explains Dr Fang. "The virus certainly accelerated our online learning plans, but even if Covid-19 had never happened, we still would have been moving in that direction."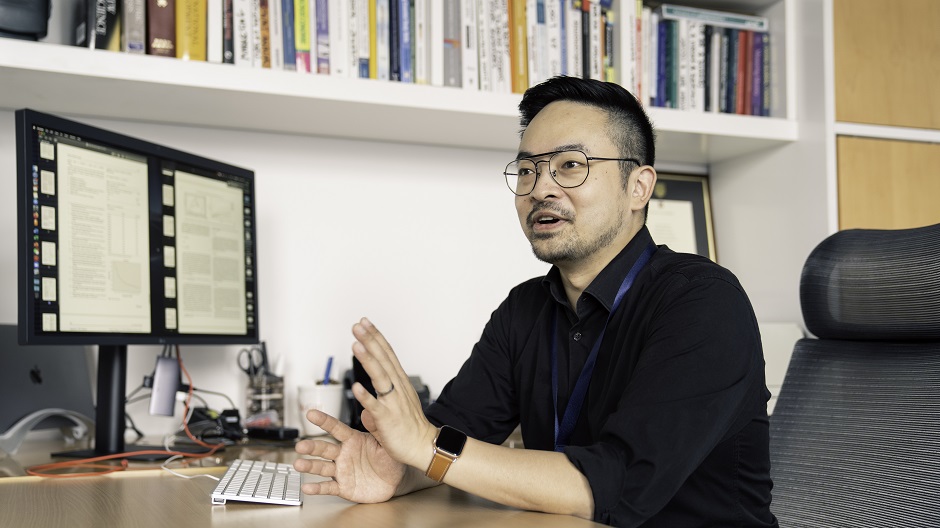 To ensure skilled and effective execution of blended learning, IBSS will be implementing more frequent student feedback via the Learning Mall Online system.
"Before the pandemic, we would ask students for their feedback once the module was finished, so they could comment after they had experienced everything. Unfortunately, this primarily benefited the next cohort of students," says Dr Fang.
"However, since last semester, we have been implementing a three-layer feedback system: voluntary weekly feedback from students on LMO, monthly meetings between student representatives and the head of department, and two school-level surveys per semester. This allows us to address concerns early on."
On your own terms
New technologies represent a wealth of potential innovation in education, Dr Fang says. "A lot of innovative learning methods, such as flipped classrooms (whereby students learn new content online on their own, and go to class to explore the content in depth) can really thrive as part of the high-tech learning environment."
The possibilities of using online elements to complement and enhance onsite teaching environments are vast, explains Dr Fang, as they give instructors more tools at their disposal to keep students engaged, and also empower students to learn at their own pace.
"Some students really liked certain aspects of the online lectures last semester, because they could view them as many times as they wanted. Most of our students are non-native English speakers, and they appreciated having access to recorded lectures to review.
"Another benefit comes from the opportunity to introduce multimedia elements like videos in lectures – a great way to demonstrate a concept," Dr Fang says. "With online lectures, instructors can add a link, which gives students control over how they consume the media.
"Combining online tools with onsite lectures or tutorials can give students a well-rounded learning experience."
One-on-one
Online learning also has the added benefit of helping replicate the onsite experience for students who aren't able to physically be on campus.
"Unfortunately, various time zones make it difficult for some students to tune in to the lecture and participate in real time," Dr Fang says, "but they'll have access to the recorded lectures, and they'll be able to have virtual live tutorials with their instructors and classmates to address any questions that arise, and enable smoother collaboration."
Interaction is still an important part of the educational experience, he says: "Because we would like students who are in Suzhou to interact with instructors and each other in-person if possible, we are trying our best to include a part that's onsite even in fully online modules. Instructors in those modules will ensure students outside of Suzhou are included by having online office hours and tutorials to complement their lessons."
The teacher is in
Online lectures give students more freedom, but this is a double-edged sword – some may find it hard to find the motivation and discipline to make the most of their virtual lessons.
"That's why we've increased the number of office hours offered by our staff, both online and in person. Usually, students would try to get a lecturer's attention after class to ask them some questions.
"Academic staff are expecting to deal with a lot more one-on-one queries, and we urge students to take advantage of this. If the higher number of office hours still aren't enough, we'll increase them further."
By Patricia Pieterse