Over the next couple weeks, Year One students at Xi'an Jiaotong-Liverpool University choose the academic degrees they will pursue in Years Two through Four. We sat down with Professor Eng Hwa Yap, Dean of the School of Intelligent Manufacturing Ecosystem and the School of Robotics at XJTLU Entrepreneur College (Taicang) to learn the answers to questions students considering the College may be asking themselves.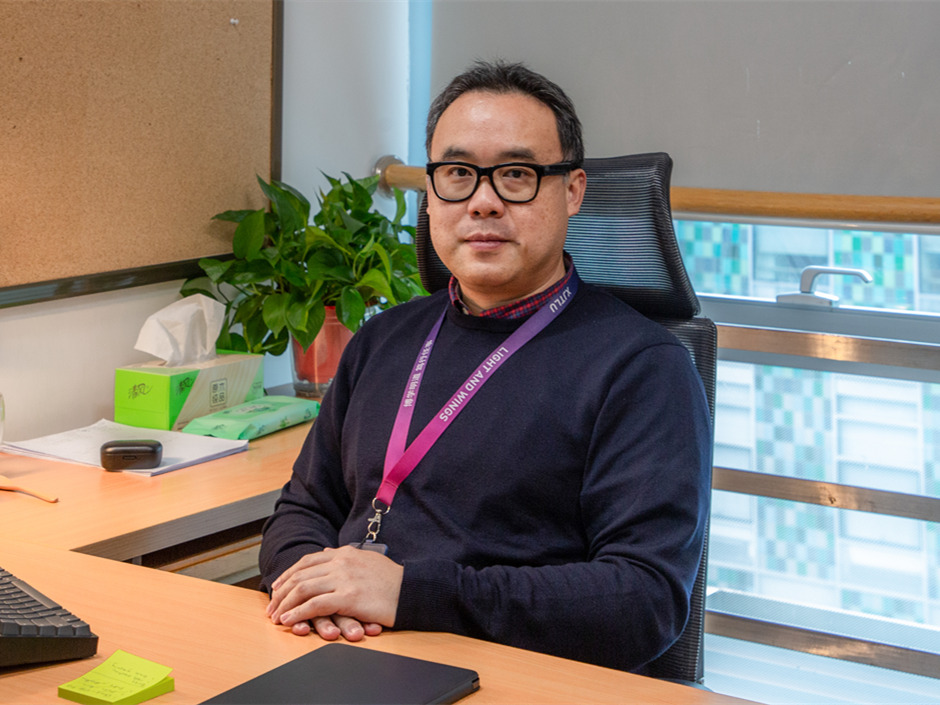 What are the differences between the programme settings and training objectives of the XJTLU Entrepreneur College (Taicang) compared to other XJTLU programmes?
One of the most important features of our programmes is the fact that they are co-designed with industry partners. This ensures that they reflect what industry really needs besides meeting XJTLU's rigorous academic requirements.
In addition to co-designing our programmes with industry, we and our industry partners also co-deliver them. Our modules incorporate the body of knowledge from the industry partner and our educators use their expertise to ensure it is taught effectively and engagingly.
It can be quite challenging to re-create a real-world context for students in class. We feel the key to success in this goal is to involve industry partners from the beginning to co-create and co-design together.
From the industry perspective, our partners are interested in developing a pipeline of talents who will be better prepared for the workforce and the future of work.
It's important to know that all our degrees have a minor in contemporary entrepreneurialism. This major and minor "package" better prepares students for their future role in industry. We aim to provide our students an education that promotes whole-of-person development. We not only want students to excel in their core discipline, but to also to possess skills in leadership, entrepreneurship, management, and more.
I think it's fair to say our University caters to different types of students pursuing very different focuses in their university studies. The XJTLU Entrepreneur College (Taicang) provides a whole-of-person development through Syntegrative Education that broadly prepares a student for the Future of Work as technology elites.
What challenges will the new educational model bring to students? What characteristics do students of the College share?

Students who choose XJTLU Entrepreneur College (Taicang) tend to share the same attributes and mindset as our colleagues in the College. We are adventurous. We take risks. We asks questions. We do not take things at face value. We are willing up to try out new models and new ways to work. We try to see beyond what's current.
Normally they are very inquisitive and self-driven, not just "receivers". I believe this is the embodiment of the Taicang mindset.
If you are a student who joins us, we don't just want you to study. We want you to experience what the XJTLU Entrepreneur College (Taicang) is all about. We want you to be able to develop the kind of mindset, attitude, and resilience sorely needed for the future world.
Things change all the time. We could be well trained for an area one day, but then five years from now, that area could change completely. So what should we do to prepare for that type of uncertainty? We need a resilient mindset. We need to be agile. We need to be able to push ourselves to learn. It's not just what you study, it's how you study.
I like to tell my students not to be afraid of challenges. We learn from overcoming obstacles, working through a problem and adapting. If we have a problem to solve, are we able to bring in suitable people from different disciplines and domains to look at it together and combine our skills and knowledge to solve that problem in new way? That is the very essence of being transdisciplinary.
And it's not just about solving problems, it's also about being able to look back, to reflect. What did you do? What did not work very well? Could you do better after this? What can you change? This sort of reflective cycle is a very important part of the loop.
Students should not be afraid to embark on a programme at the XJTLU Entrepreneur College (Taicang). First, we have a team of dedicated and well-qualified educators, many with a great deal of relevant industry experience and global education background to support our students. Second, we have industry mentors who will help with problem solving and study. Third, our academic advisors and development advisors are ready and able to help students on their paths. Fourth, we emphasise the term "cohort". At XJTLU Entrepreneur College (Taicang), this term means a mutually supporting community who spend most part of their days together, work together and support one another.
Everyone is different. I think it is important for the entire cohort to respect each other's strengths and weaknesses, and to try our best to support one another. Our office doors are open. We would love for students to come and see us. We are here for them if they need us.
Professor Yap began his position as the Dean of the School of Intelligent Manufacturing Ecosystem and the School of Robotics of XJTLU Entrepreneur College (Taicang) in November 2020. He is responsible for leading the strategic development of these schools.

He was the former Associate Dean in the Faculty of Transdisciplinary Innovation at University of Technology Sydney in Australia, where he provided strategic leadership in, and oversight of, teaching and learning operations in the faculty.
He received his PhD in Mechanical and Marine Engineering from University College London and completed his undergraduate degree in Marine Technology at the University of Plymouth.
Professor Yap is a Chartered Engineer, member of the Institution of Mechanical Engineers, and Fellow of the Higher Education Academy.
By Bou Ko
Edited by Tamara Kaup
Photo by Ke Ren