With the arrival of Teachers' Day, Xi'an Jiaotong-Liverpool University welcomes the latest additions to its growing number of academic staff.
These instructors are scholars and researchers from around the world who bring new perspectives, experiences, and subject matter expertise, injecting new vitality into the diverse international community of XJTLU.
Here are just a few examples of the outstanding new educators at XJTLU:
Professor Evelyn Mai (pictured below) joined XJTLU this month as the new Dean of the School of Film and TV Arts and Deputy Dean of XJTLU Entrepreneur College (Taicang), School of Cultural Technology.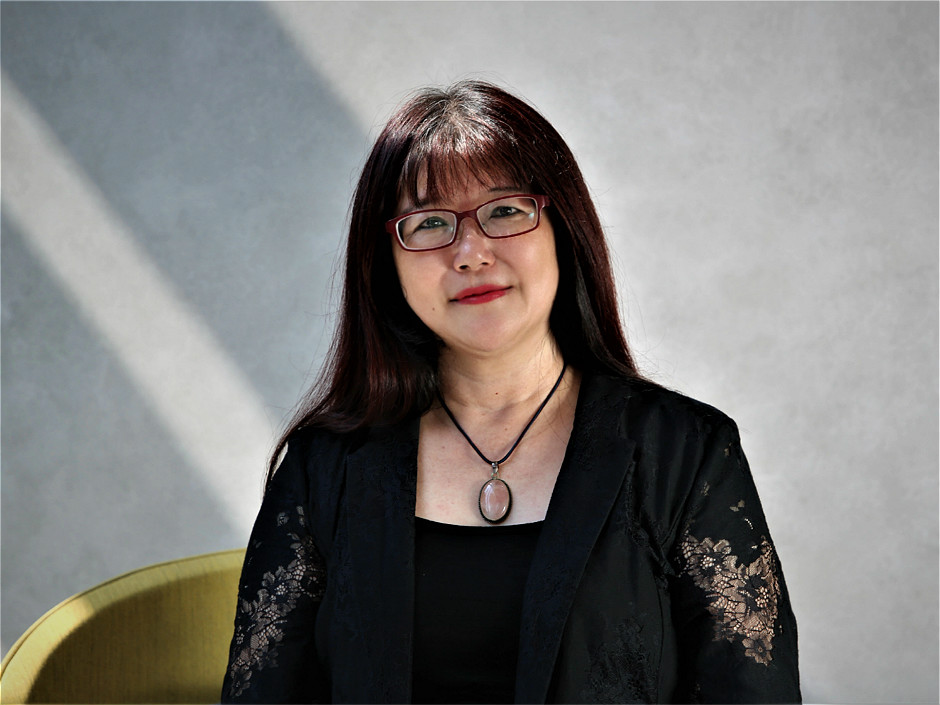 "Theory and real-world applications are equally important in teaching, and a closer integration between the academic and industry communities is the way forward for the future media sector," Professor Mai said.
"Exploring ways to bring practical elements of the media industry into my teaching has always been at the forefront of my mind, and everyone is chasing his or her big dreams. When I learned about the integrative approach at XJTLU, I asked myself, isn't this what I am doing and pursuing?"
Professor Mai received her PhD in media management at the University of Westminster. Prior to joining XJTLU, she served as Associate Dean and Doctoral Advisor of the Division of Humanities and Social Sciences at Beijing Normal University-Hong Kong Baptist University United International College, Dean of the Zhuhai Innovative Cultural and Creative Industry Research Institute, a member of the Experimental Teaching Committee at the Chinese College Film and Television Society, and a member of the International Media Management Academic Association.
Professor Mai said she is excited about her future at XJTLU: "I see a new educational philosophy that is being adopted here, where education is transforming and growing, which ultimately led to my decision to join XJTLU."
Professor Rui Wang (pictured below), a Suzhou Industrial Park International Academic Leading Talent who recently joined the Department of Urban Planning and Design, shares similar sentiments.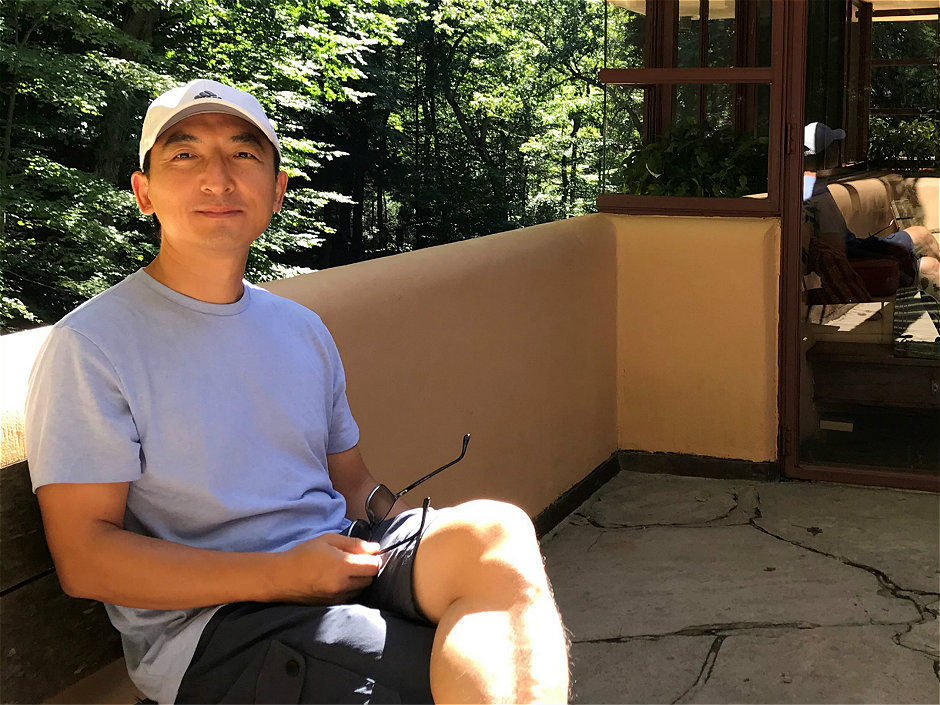 "The school has a tremendous amount of potential and is well-positioned to play a critically important role in the evolution of higher education in the 21st century," Professor Wang said, adding that the school "is one-of-a-kind in China."
Professor Wang has collaborated extensively with environmental and health care scientists, engineers and designers in a collective effort to address real-world policy issues on cities, the environment and infrastructure.
He completed his undergraduate and postgraduate studies at Peking University. Since obtaining his PhD from Harvard University, he served as an associate professor at the University of California, Los Angeles and Johns Hopkins University before joining XJTLU.
His expertise includes planning, public policy, economics and analytic methods. Professor Wang has consulted for the World Bank, the US Department of Housing and Urban Development, and the City of Beijing, as well as served as an expert for the World Bank's International Initiative for Impact Evaluation. He also received the Vasa Cube award in undergraduate teaching at UCLA. His critically acclaimed case-based courses were popular with students at Johns Hopkins University.
Dr Marco Pellitteri (pictured below), originally from Italy, recently joined XJTLU's Department of Media and Communication. In his native country, he obtained a masters in sociology from the historic "La Sapienza" University in Rome and a doctorate in sociology from the University of Trento, which hosts the strongest School of Sociology in Italy and is one of the highest ranked in Europe.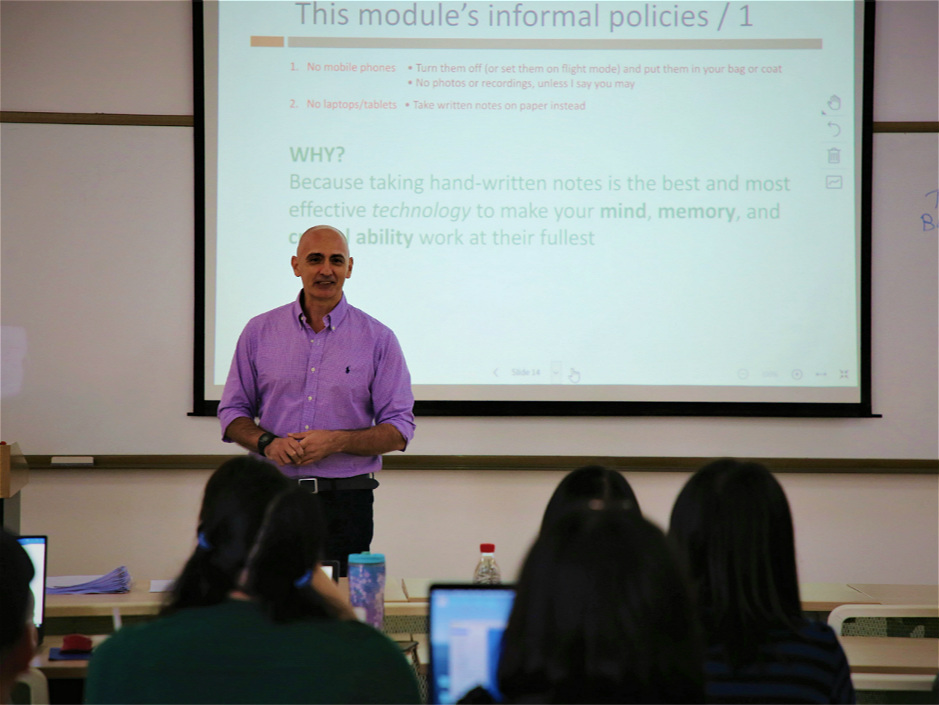 His research focuses on the transnational production, distribution and consumption of the media industry franchises between Asian and European contexts.
He also has professional experience as a graphic designer and in advertising.
Dr Pellitteri has authored books and articles in Italian and French. He also wrote a monograph in English, The Dragon and the Dazzle (2010), a sociological work on the history, theory, and features of Japanese comics and animation's influence on European markets and culture, and on youths' habits, taste, and modes of consumption.
After living and working in Germany, in 2012 Dr Pellitteri received research fellowships and grants to become a researcher in Japan, fulfilling a dream of his youth.
After five years in Japan, he came to China where he has been gathering knowledge, information and experience about a country he said he finds fascinating.
His childhood enjoyment of comics, illustration, publishing, cinema of animation, cinema at large, video games and visual storytelling in general prompted him to become a media sociologist.
"I wanted to know not only the languages and aesthetics of these forms but also the way they function in the larger media systems and how people interact with them," he said.
Vicente Esteban (pictured below) recently joined the Department of Architecture and Design. While still new to campus, he said he has noticed a high level of professionalism and strong sense of pride among his colleagues.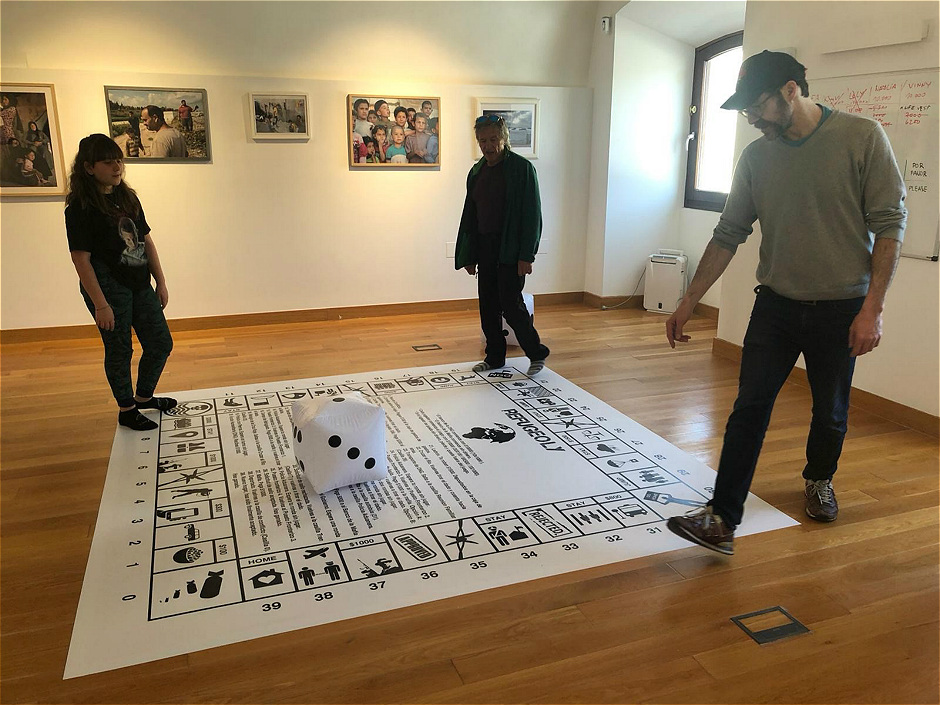 In recent years, he has primarily focused on gamification for pedagogical purposes, using games and gaming techniques to create public awareness and understanding on specific social issues, especially those involving refugees and the homeless population.
His project, 'Refugeoly,' is the product of three years of intense research and practice. The project has been presented to audiences in several countries and has received funding and academic support from universities and committees in the United Kingdom. His research also covers other areas such as alternative dwellings, ephemeral architecture and abandoned urban space.
Dr Simon Schweighofer (pictured below), a native of Germany, recently joined the Department of Media and Communication.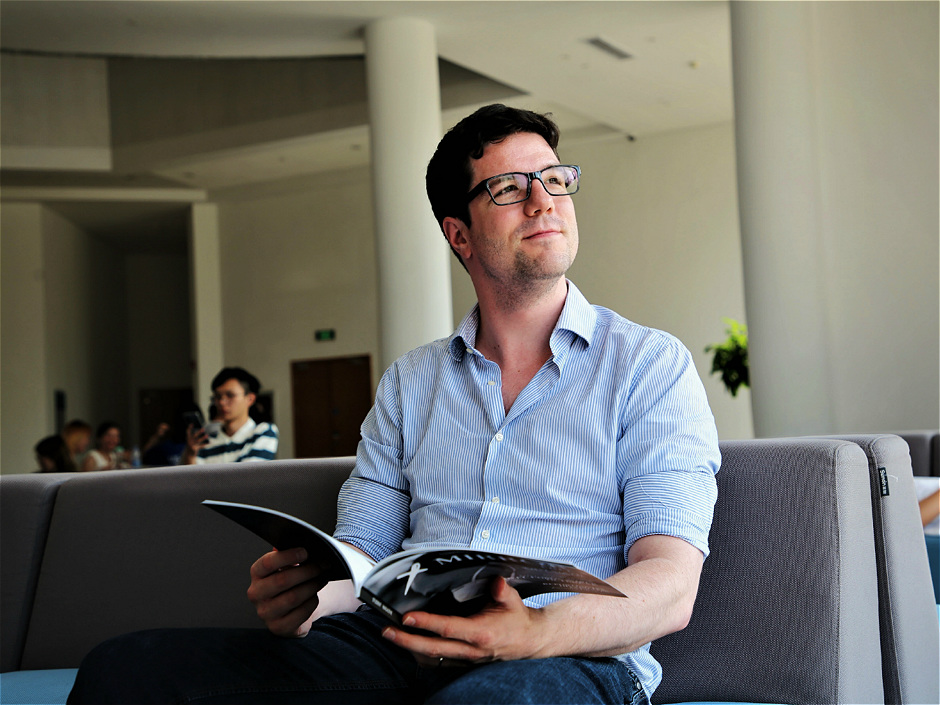 Dr Schweighofer received dual bachelors and dual masters degrees in psychology and sociology from the University of Salzburg. While studying for his degrees, he developed his interest in data analytics as well as social networks.
This shifted his academic focus from humanities and social sciences to a cross-disciplinary field that combines science and humanities. This new-found passion prompted him to pursue a doctorate degree in computational social science at ETH Zurich, regularly ranked as one of the best universities in the world.
He currently focuses on the field of social data science, exploring complex social systems by combining backgrounds in social science and psychology with computer science methodology (especially natural language processing, machine learning, network analysis, and subject-based simulation).
Dr Schweighofer said he hopes to establish a bridge between quantitative research and existing qualitative research in the department, and to explore with colleagues the possibility of new approaches to developing creative ideas.
In addition to Aven Zhou's role as lecturer in the Department of Architecture and Design, he is also an artist, a scholar and an expert in the field of creative artificial intelligence.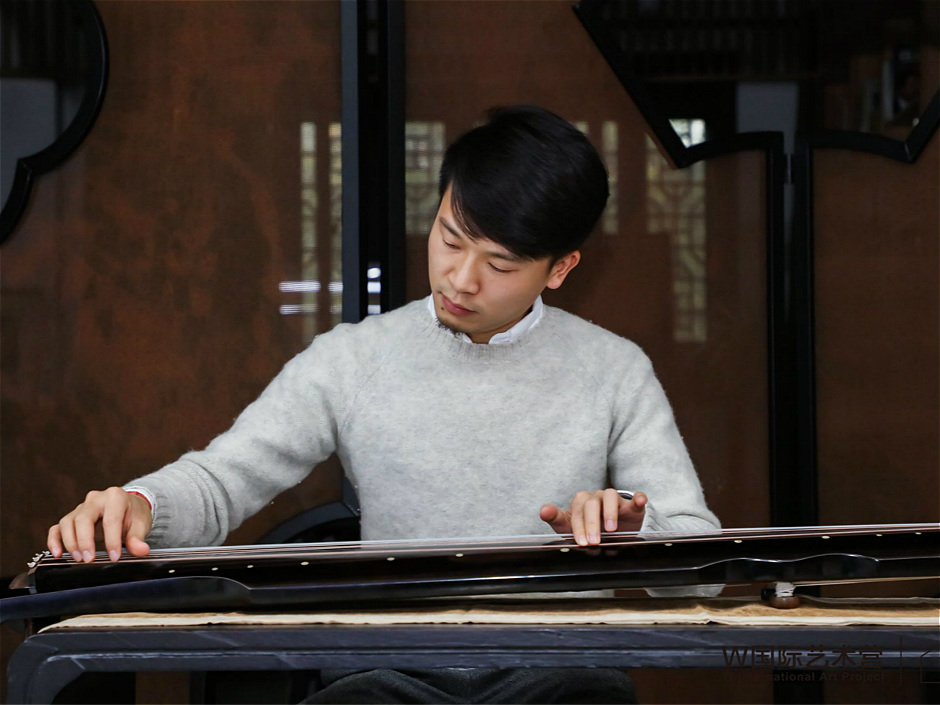 His works and interests span interactive media arts, generative design, and machine vision for creative interaction.
Zhou (pictured above) is also the founder of artMachines, an AI-augmented creative studio.
Before joining XJTLU, he held teaching positions at the New York University Shanghai and Shanghai Jiao Tong University.
Zhou's first solo exhibition 'The Love of Shanshui' was held in the Shanghai Duolun Museum of Modern Art, with several solo and group exhibitions in Turkey, Canada and Korea.
As a scholar, his research aims to address questions like whether artificial intelligence is capable of being creative, and whether humans and artificial intelligence can collaborate to create content.
Although the time Zhou has been at XJTLU is short, he said he has noticed an atmosphere of open-mindedness and mutual support.
"There are plenty of opportunities to explore for both students and faculty," he said.
"I personally enjoy exploring new things, so I am very excited about what lies ahead."
Dr Lefeng Lin, who joined XJTLU's Department of China Studies this April, received his PhD from the world's top sociology department, the Department of Sociology at the University of Wisconsin-Madison.
He said he believes that XJTLU's Department of China Studies, which uses Western social science research theories and methods to study China while being located in China itself, has a unique advantage in the world for China research.
Dr Lin's research focuses on globalisation and development; labour, work, and employment; and social movements and contentious politics. In the future, he plans to study manufacturing development and labour migration along China's southwestern border and in Southeast Asia's neighbors.
He said he hopes to use promote social reform through learning; he noted his education and fieldwork influenced him to become a teacher.
"I have come to the realisation that to effect change to an existing system, the efforts of an individual aren't going to move the needle. Higher education can provide students the determination and motivation to participate in social reform."
He also said he hopes that XJTLU students will develop into individuals with a global mindset who are capable of independent and critical thinking and are positioned to be at the forefront of China's reform and leaders in all walks of life.
Dr Suneel Kommuri, who joined the Department of Electrical and Electronic Engineering in the School of Advanced Technology earlier this year from the renowned Korea University, is no stranger to teaching and working in an international academic setting.
The addition of new faculty members is of great importance to the School of Advanced Technology, which is experiencing rapid growth. Professor Eng Gee Lim, Dean of the School of Advanced Technology, explained:
"Some of our new colleagues are young instructors, whose main competitive advantage is that they truly understand the needs of their students, Professor Lim said.
"Others may be experts in their subject matters with a wealth of practical experience and contribute to the school not only in the form of a more diverse set of scientific research topics, but also with their unique insights in the domains of artificial intelligence, wireless power transfer, human and computer interaction, and robotics."
Honouring teachers
On this day of honouring their teachers, XJTLU students have shown their affection and respect for their instructors on social media.
In an article celebrating Teachers' Day published on XJTLU's official WeChat account, students detailed their positive experiences with academic staff.
In his Teachers' Day letter to University staff, XJTLU's Executive President Professor Youmin Xi conveyed his gratitude to his colleagues who have dutifully remained in their posts, despite all the difficulties that have taken place in the midst of a global pandemic:
"On behalf of Xi'an Jiaotong-Liverpool University, I would like to extend my best wishes to all XJTLU faculty and staff members. Take good care of yourself. I wish you all good health! I would also like to thank my colleagues for your arduous and creative work during the outbreak. Your hard work has aided the University in completing a successful semester and starting a new one during the pandemic."
Return to campus
As of the end of August, over 80 percent of XJTLU's faculty and staff have returned to campus to resume their day-to-day activities. For those who are still overseas due to the COVID-19 pandemic, the University is working diligently to smooth their return to school as soon as possible.
By Bo Kou, Yi Qian, Wenzhen Li, Ying Jiang, Huatian Jin
Edited by Tamara Kaup