The first Professional Development Programme at Xi'an Jiaotong-Liverpool University's Entrepreneur College (Taicang) came to a close on 6 September. A total of 296 students who were about to start their second year at the University participated in this tailor-made programme for five weeks (three weeks onsite and two weeks online).
The programme included cutting-edge technical lectures, workshops, technical training, business English, visits to well-known enterprises and scientific research institutions, and a big project in the practical form of group work, case analysis, academic poster-making and a summer training report.
Last year, XJTLU Entrepreneur College (Taicang) started to enrol students for its six undergraduate programmes: BEng Data Science and Big Data Technology, BEng Intelligent Manufacturing Engineering, BEng Intelligent Robotics Engineering, BEng Internet of Things Engineering, BSc Intelligent Supply Chain, and BA Arts, Technology and Entertainment.
This year's summer PDP was jointly developed and carried out by the College and the partners of its six industry-themed schools: Sugon, Alibaba Cloud, Haier Group, Siasun, Shanghai Qiyuan Technology, Eolane Group and China Cultural Media Group, as well as CIWEI, partner of XJTLU Learning Mall.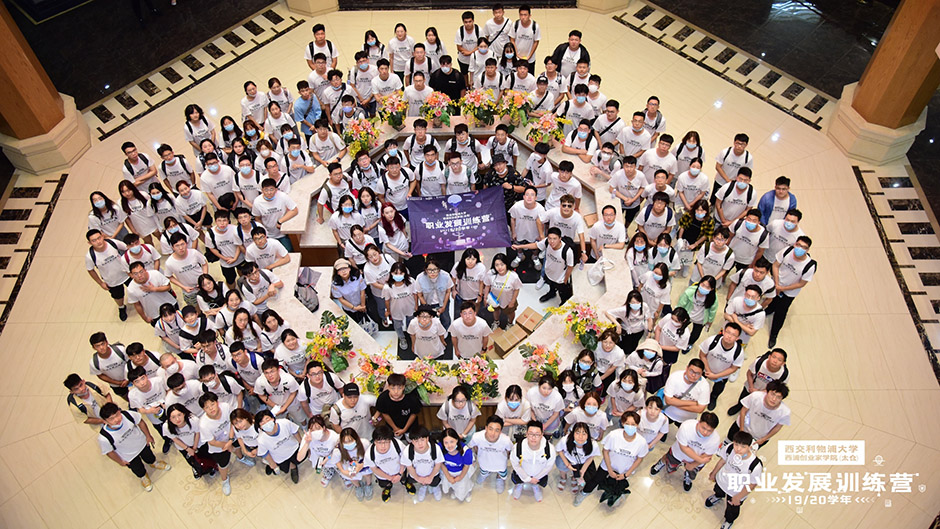 Shaping industry leaders
Professor Stuart Perrin, Associate Principal of XJTLU Entrepreneur College (Taicang), says that through these training programmes, students can see the practical application of technology in their chosen industry, and at the same time gain experience as part of a team to work together and solve practical problems.
Yao Ding, Director of Educational Products at Sugon says: "Big data and AI have become part of the national strategy, and universities are enthusiastically developing relevant programmes.
"But behind that lurks a problem that shouldn't be overlooked: school education sometimes can't meet the industry's needs. That's why Sugon is working together with XJTLU. We hope to synergise education and the big data industry through our collaboration."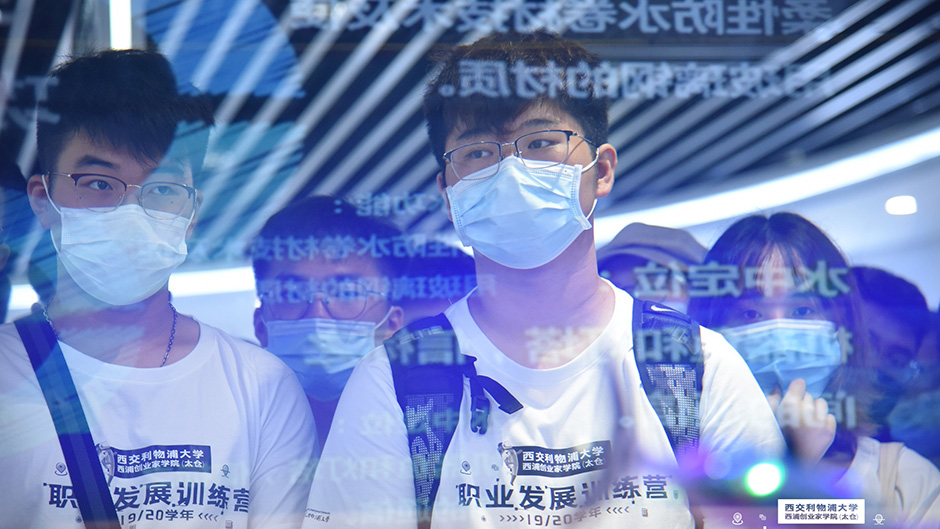 Professor Youmin Xi, Executive President of XJTLU, is both realistic and optimistic about the future of industry: "We are fully aware that it's hard to foster leaders. But if the University is able to cultivate a great number of industry elites, then it's highly possible that there will be some industry leaders among them."
Students at XJTLU Entrepreneur College (Taicang) also have their eyes set on what the world of the future might require.
Ao Liu (pictured below), a student in the Data Science and Big Data Technology programme, says: "I don't see myself as an engineer or technical talent. I'm more concerned with business issues. I want to know what the market needs, and create something that responds to those needs."

Hands-on experience, infinite future
Xiaoqing Zhu (pictured below), one of the first batch of students majoring in Intelligent Robotics Engineering at XJTLU, says a particular highlight for her was the visit to the Haier COSMOPlat Industrial Internet Experience Centre in Shanghai. Students could watch a demonstration of the mechanical arm of an industrial robot used in the production of a smart Rubik's cube socket.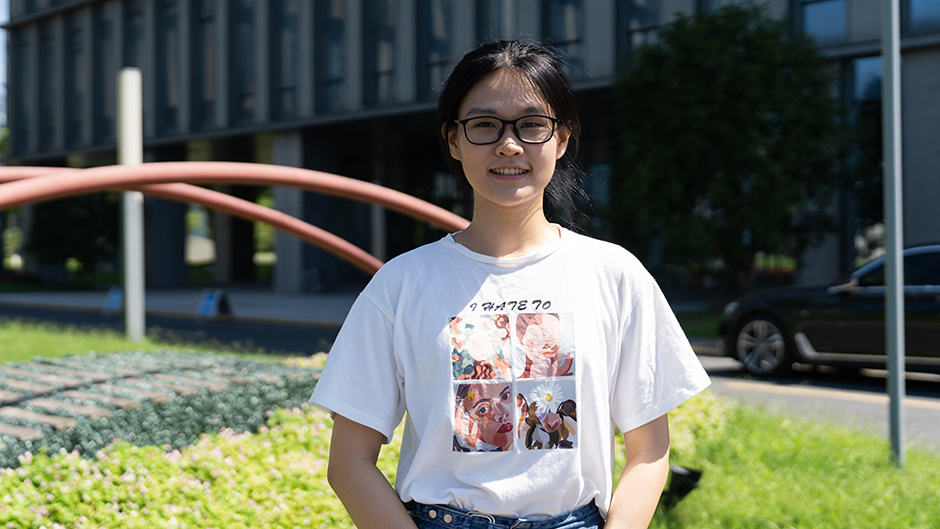 Through the PDP, she has discovered more about her own learning style: "I've found I prefer project-based learning – gaining experience and learning through doing – compared to simply studying in the ivory tower of theory.
"The integrated education at the College is more in line with my own learning methods," she says.
Other students have had similar revelations. During the visit to SF-Express, DHL and other supply chain enterprises, Yuanyuan Li, a student majoring in Intelligent Supply Chain, gained more insight into the relevance of her programme.
"My previous understanding of supply chain was somewhat one-sided," Li said.
"I've learned that supply chain management not only involves warehousing and transportation, but also has close ties with big data and artificial intelligence. These new majors in Taicang are all connected. "
Shuqi Lin, also majoring in Intelligent Supply Chain, believes that attending a career development training camp organised by a college has more advantages than independently looking for a summer internship.
"We're only freshmen. If we go directly to the enterprise, we can only engage in very basic work, and it's impossible to really get to the core of the field, Lin said.
"Through the partnering of colleges and enterprises, we can have a more thorough and comprehensive understanding of the industry."
Zhiwen Xu, a student majoring in Arts, Technology and Entertainment, says that the real value of the PDP programme is that it allows them to expand their ability to discover new opportunities.
She says: "The training camp provides us with first-hand information and lays the foundation for an infinite future."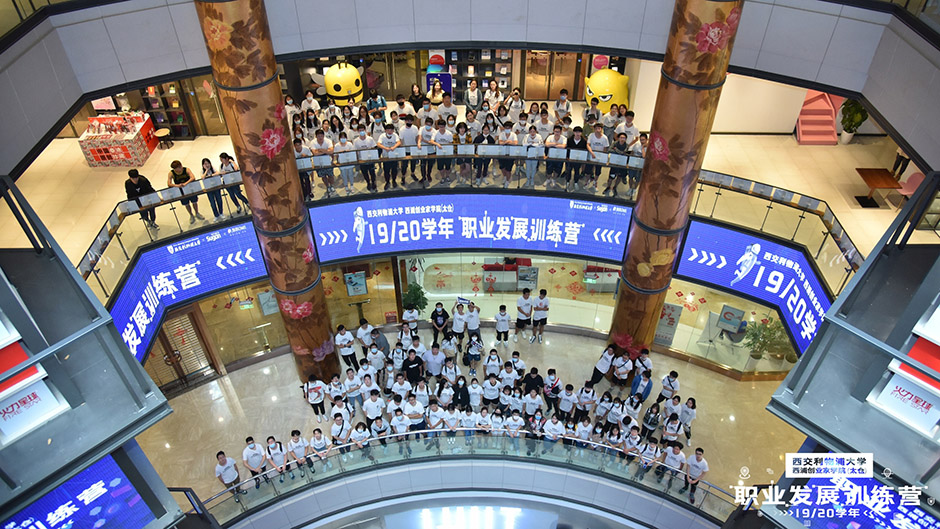 By Luyun Shi, Bo Kou, Qiuchen Hu, Huatian Jin, Yunji Tao,
Wenzhen Li and Ke Tang
Translated by Xiangyin Han and Yi Zhang
Edited by Patricia Pieterse
Photo by Chenxu Zhao, other pictures by XJTLU Entrepreneur College (Taicang)
Video by Binxi Xue, Chenxu Zhao and Yao Chu