"Zhangjiagang Bay: Practice of Ecological Restoration in China", a restoration project proposed by Urban and Environmental Studies University Research Centre (UES) at Xi'an Jiaotong-Liverpool University, was selected as a Sustainable Development Goals (SDG) Good Practice in the second open call by the United Nations Department of Economic and Social Affairs (UNDESA) on 22 June.
UNDESA assists countries around the world in agenda-setting and decision-making with the goal of meeting their economic, social and environmental challenges. It supports international cooperation to promote sustainable development for all, having as a foundation the 2030 Agenda for Sustainable Development and the 17 SDGs.
The second open call for SDG Good Practices was conducted from 2020 to March 2021 and received more than 700 valid entries worldwide. Entries selected for SDG Good Practices will be displayed on UN official platforms such as the UN High-level Forum, General Assembly and UN publications.
The submitted project is based on analysing the practice of ecological restoration in Zhangjiagang Bay. After careful evaluation of the project, the UN cross-departmental review panel found the project matched nine exemplary goals of the 17 SDGs.
As the submission required detailed analysis and time was limited, UES built a team where the director, researchers and experts joined forces to conduct research and field study. With strong support of local units, the team interviewed all parties involved with the Zhangjiagang Bay project to collect valuable and detailed information.
To showcase the sustainable development practice of Zhangjiagang Bay to the world comprehensively, the team also invited a number of experts from international institutions for guidance on improving the submitted materials. The team also had discussions with the government research office to ensure the "high-standard planning, high-level starting and high-quality promotion" requirement of the submission.
Zhangjiagang Bay is the last bay before Yangtze River enters the sea and is known as "the first bay where rivers meet the sea". In the past few decades, with the rapid growth of port industries, environmental and ecological issues have become increasingly prominent. To address these problems, Zhangjiagang has specially formulated a plan and launched an ecological upgrading project in line with the national strategy of "Great Protection of the Yangtze River" and the general principles of ecological restoration along the coast.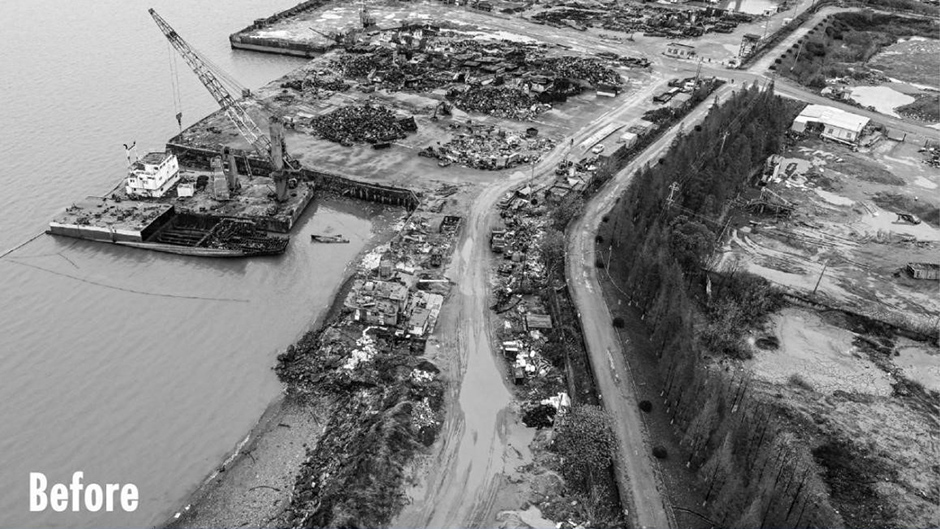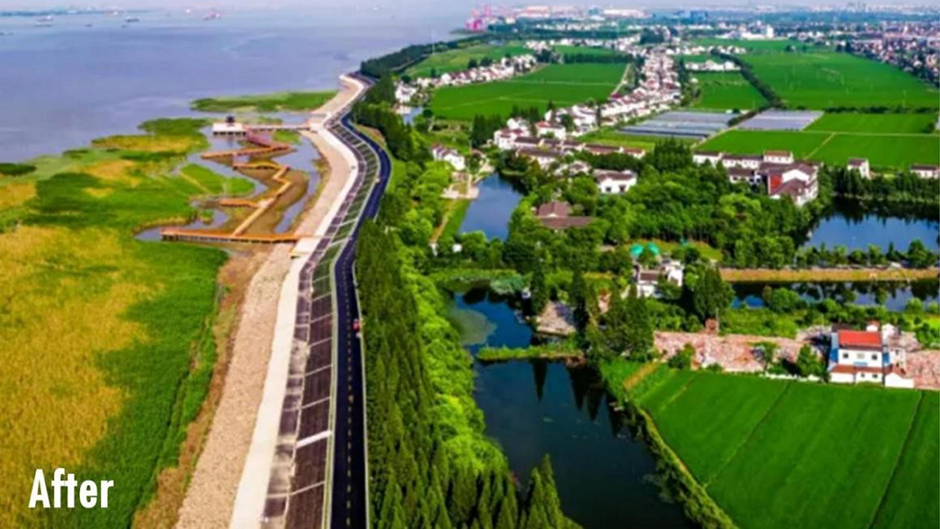 (Pictures of Zhangjiagang Bay before and after ecological restoration)
With the concerted efforts of all parties, the submitted practice, incorporating international perspectives, world languages and the spirit of Zhangjiagang, has been selected and will be promoted at the global platform to demonstrate and exchange its vivid explorations and active roles in promoting high-quality development.
"UES is committed to the study on China's local development and urbanisation issues," says Dr Yunqing Xu, Director of Urban and Environmental Studies University Research Centre at XJTLU.
"Making full use of its international platform, it both seeks for more intelligent, sustainable and high-quality paradigms for local development, and promotes local practices to leverage international researches and innovative actions," she says.
Story and photos provided by Urban and Environmental Studies University Research Centre
Translated by Ke Tang
Edited by Patricia Pieterse and Yi Qian