Xi'an Jiaotong-Liverpool University was recently recognised as a Jiangsu Gender Equality Demonstration Base at an event co-hosted by XJTLU and Suzhou Women's Federation and organised by the XIPU Institution. This title means the University has been acknowledged for its achievement in striving for gender equality.
Professor Qiuling Chao, Vice President and Secretary of Party Committee at XJTLU, said in her speech that gender equality is one of China's national strategies; and Suzhou, as a well-developed prefecture-level city in China, has been a pioneer in this area.
According to Professor Chao, since its founding more than 15 years ago, XJTLU has attached great importance to gender equality and gender studies. At the event, she shared the steps XJTLU has taken to foster an equal and inclusive environment for women through teaching and recruitment.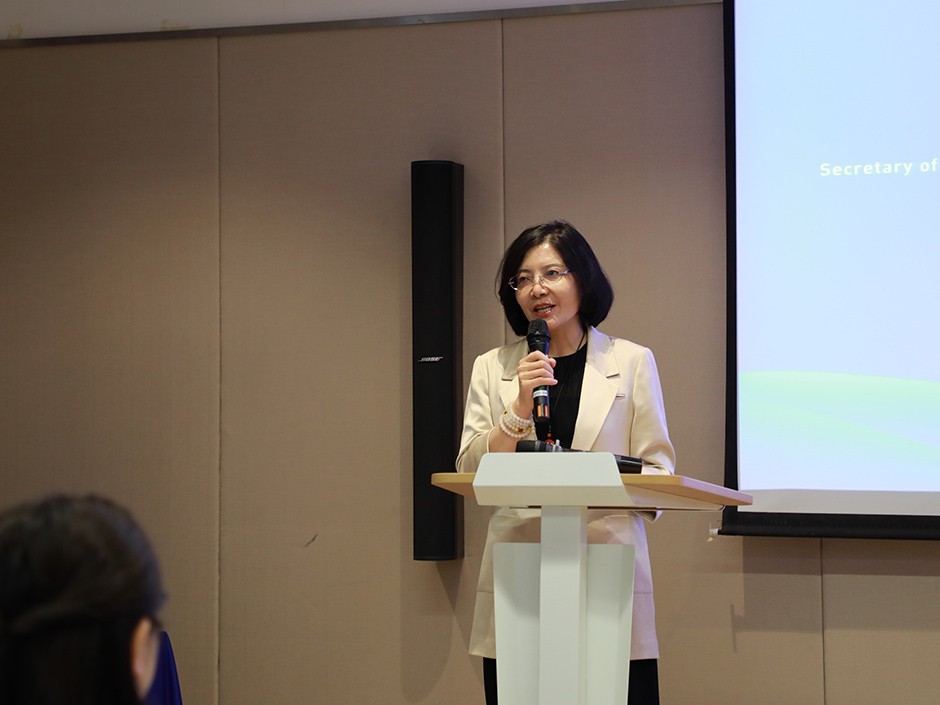 Professor Qiuling Chao
The Base's establishment, explains Professor Chao, is an embodiment of trust and responsibility. "The ceremony is a brilliant starting point and a good opportunity. Under the guidance of Jiangsu and Suzhou Women's Federations, in the name of Jiangsu Gender Equality Demonstration Base, the University will further promote exchanges and cooperation, utilising its international resources and academic influence.
"To maximise the impact of the Base, the University will take the initiative to build a gender-equal campus and strive to be a role model in gender equality promotion and education. We'll do this with courage, commitment, creativity and solidarity."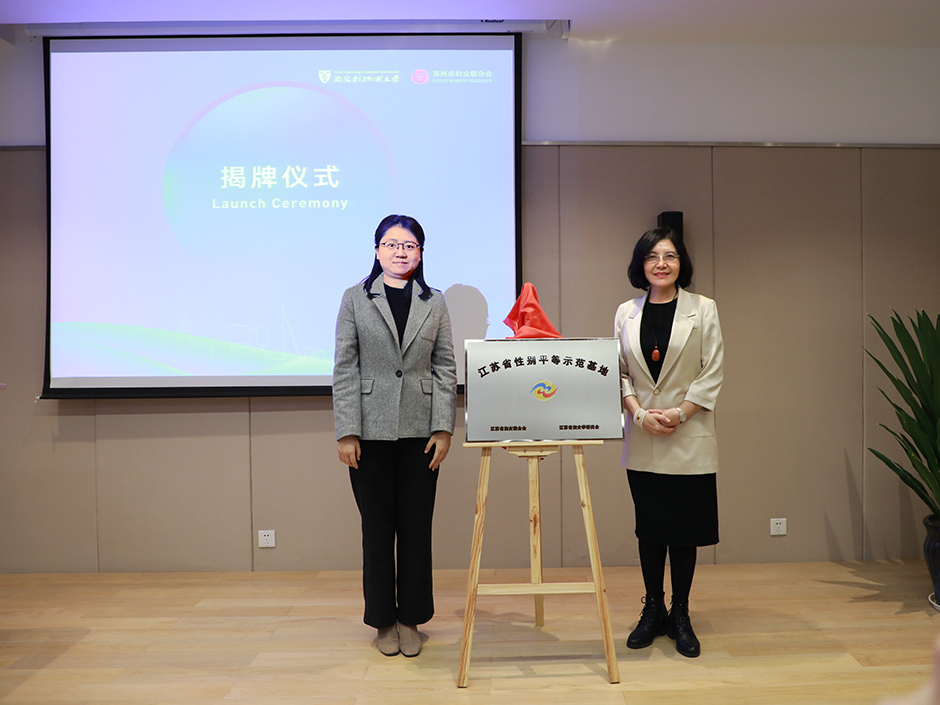 Shu Sun (left) and Professor Qiuling Chao (right)
Along with Professor Chao, Shu Sun, Vice Chair and member of the Party Group at Suzhou Women's Federation, unveiled the plaque for the Base. Sun recognised XJTLU's achievements made in promoting gender equality, and congratulated the University on the Base's founding.
Women's participation
At the event, Dr Yu Song, Director of the XIPU Institution, gave a presentation called "Women's political participation in Chinese rural areas: initiative, power distribution and inheritance".
On top of her field trips to villages in Zhejiang and Jiangsu provinces, she explained the administrative structure in Chinese villages, China's laws and policies about women's political participation in rural areas, and "female representatives" in Chinese village committees.
Through real cases that she encountered in interviews, she analysed the political awareness of women in rural areas, as well as their political roles, duties and power.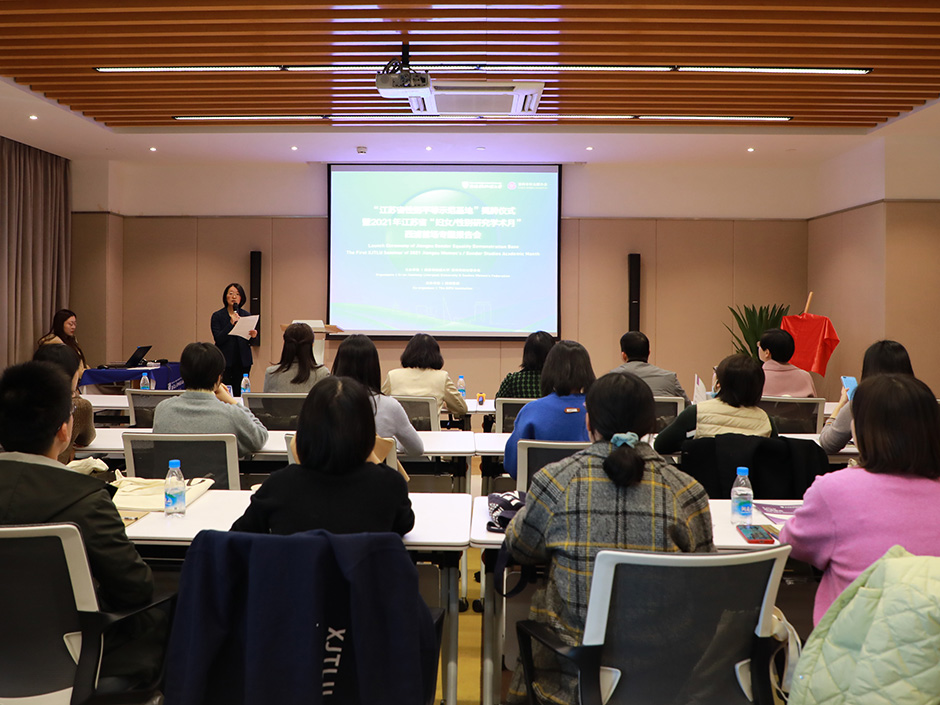 Based on local laws and regulations, in most rural areas in China, village committees must include female representatives. According to Dr Song, this has improved women's enthusiasm for political participation and demonstrated the government's initiative in promoting gender equality.
By taking leading roles, women develop their political capabilities on their own initiative. Power is being redistributed between genders and passed on between generations of women.
In the discussion session, the participants exchanged ideas on topics including women's political participation in rural areas, the relationship between women's political involvement and education/family, the third-child policy, as well as the protection of female rights.
Dr Song said that to maximise the Base's impact, the Institution would soon hold a series of lectures on female- and gender-related topics for faculty and students at XJTLU.
Images and text courtesy of the XIPU Institution
Translated by Xiangyin Han
Edited by Luyun Shi and Patricia Pieterse