More than 400 education experts and graduate school admissions directors from across China met at Xi'an Jiaotong-Liverpool University recently to explore novel approaches to graduate student admissions and education.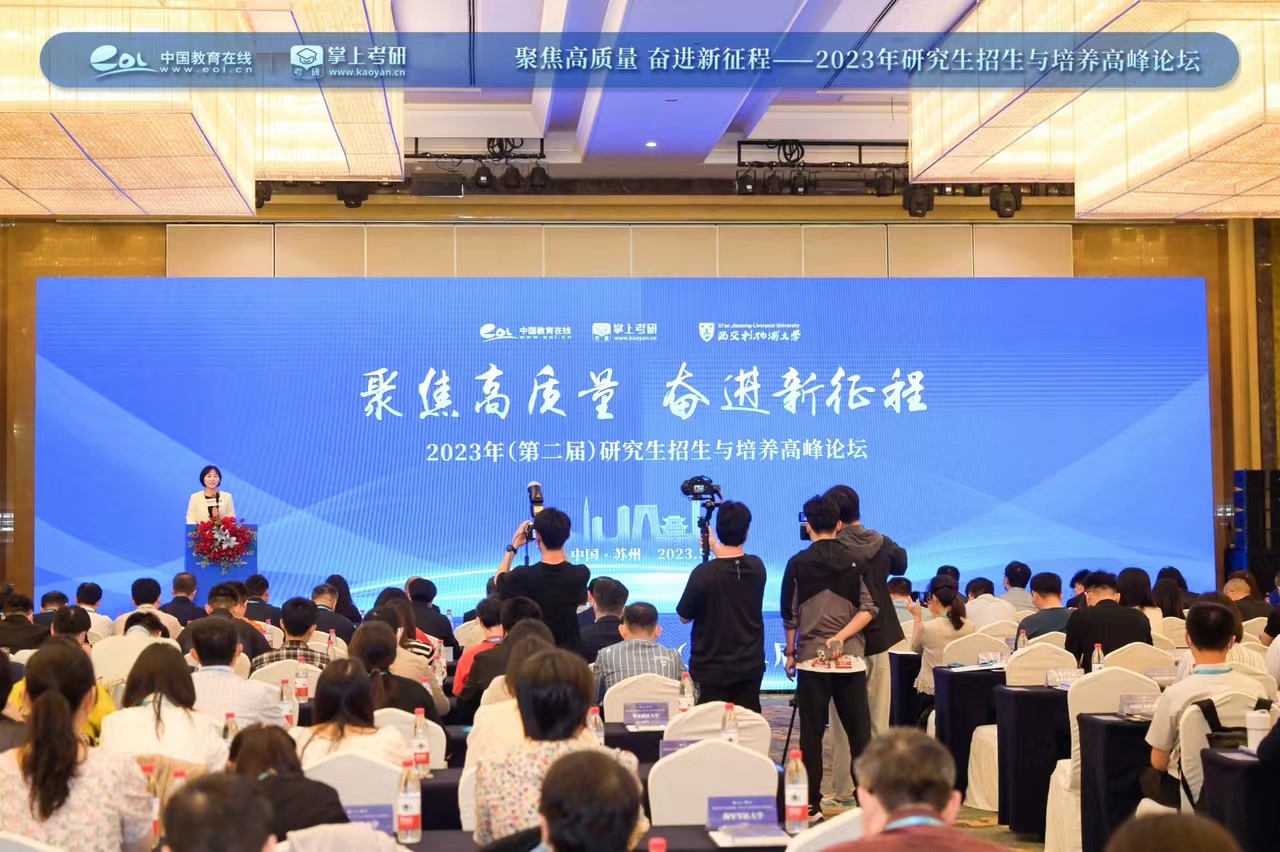 XJTLU and China Education Online co-organised the event, A Journey Towards Higher Quality – 2023 (2nd) Graduate Admissions and Training Summit Forum.
Industry collaboration
Since its founding 17 years ago, XJTLU has made internationalisation a priority and increased its collaboration with industry, said Professor Fei Ma, Assistant Vice President at XJTLU and Dean of the School of Mathematics and Physics, at the event.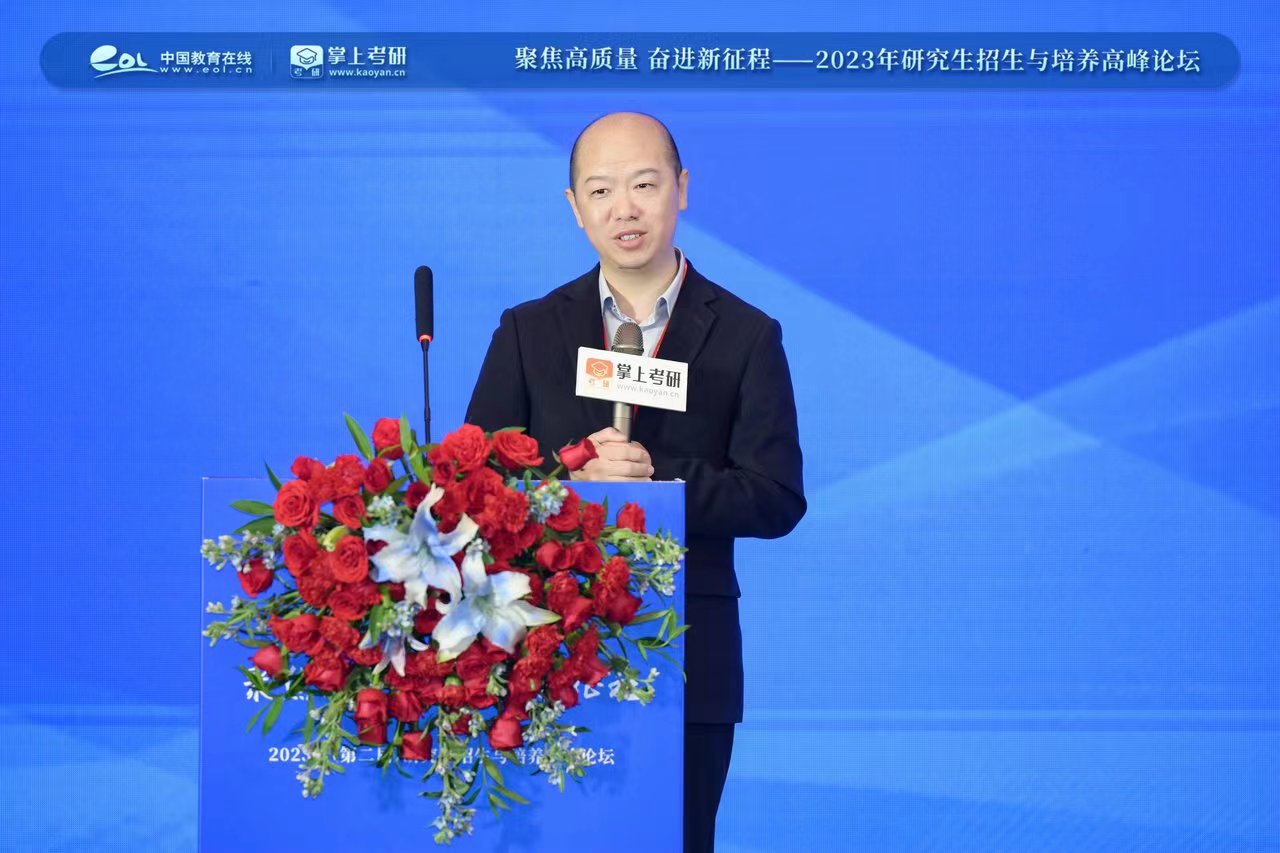 Professor Fei Ma
Wei Zhou, Deputy Director of XJTLU's Centre for Academic Affairs and Director of the Graduate School, said that a college and three academies at XJTLU – Entrepreneur College (Taicang), Wisdom Lake Academy of Pharmacy, XJTLU-JITRI Academy of Industrial Technology and Academy of Future Education  – have partnered with industry to create new possibilities for education, research, and entrepreneurship.
"Graduate education at XJTLU is distinguished by its emphasis on collaboration between academia and industry," she said. "These four educational bodies are leading the way in shaping a new model for graduate education."
XJTLU success
Zhou noted that of Sino-foreign universities, XJTLU has both the largest student enrolment and the most programmes offered. The University now has more than 23,000 students, including more than 4,700 master's and PhD students. XJTLU offers 48 undergraduate programmes, 48 master's programmes and 16 PhD programmes.
Furthermore, she said, statistics show that a high percentage of the University's master's programme graduates find employment or are accepted for further study soon after graduation.
"About 85% of XJTLU's master's degree graduates go on to enter the workforce every year, while roughly 8% choose to continue their education," Zhou said.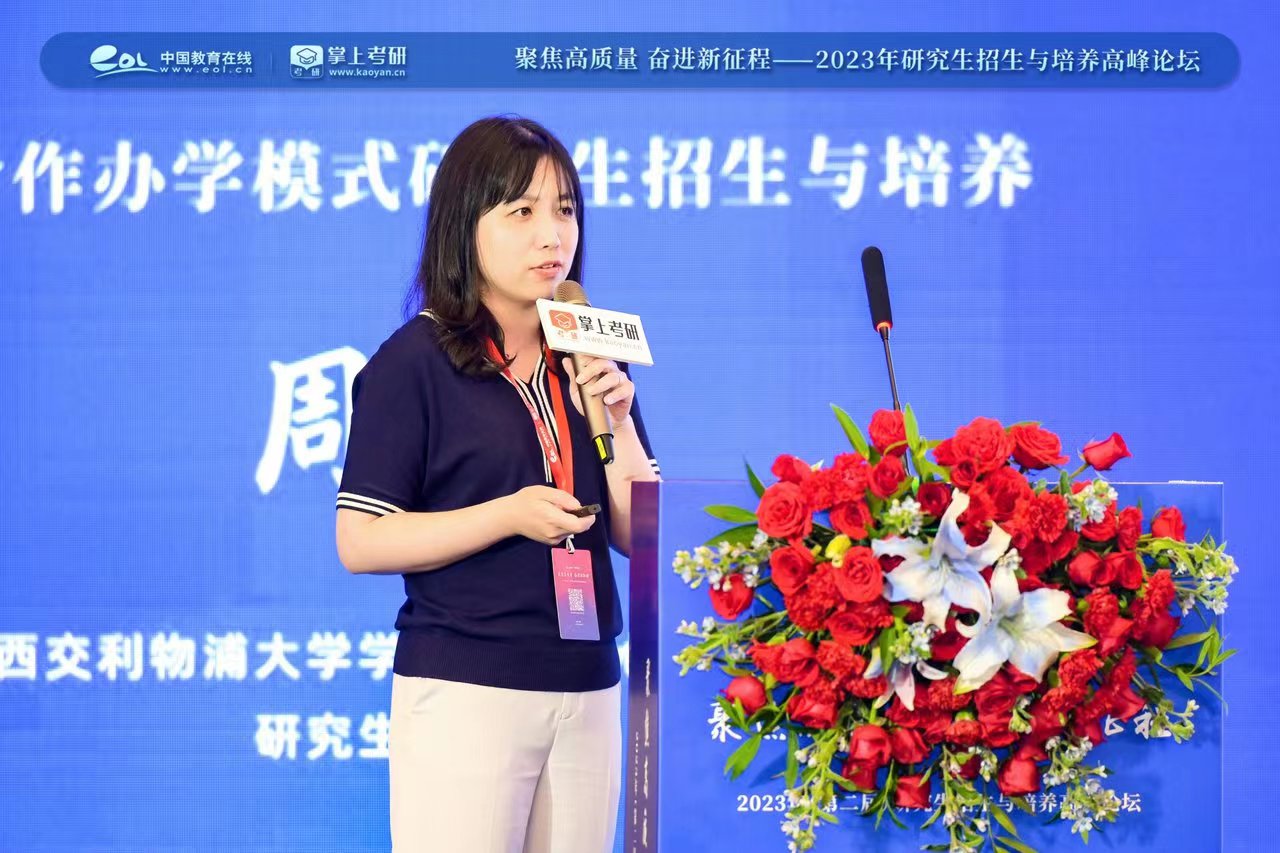 Wei Zhou
Drawing on the strengths of both Eastern and Western education approaches, XJTLU has developed a distinctive teaching model that prioritises the needs and expectations of students, she said.
XJTLU has attracted students and staff from around the world with its application-based admissions system, distinctive campus culture, programmes that suit the needs of different students, high-quality employment opportunities, and unique education system, Zhou noted.
"XJTLU has incorporated the flexibility inherent in American education, the quality control system that distinguishes British education, and the emphasis on fundamental knowledge that characterises Chinese education," she said.
By Wei Zhang
Translated by Xueqi Wang
Edited by Tamara Kaup
Photos courtesy of China Education Online