The quantity of research projects at Xi'an Jiaotong-Liverpool University funded by the National Natural Science Foundation of China has reached a record high this year.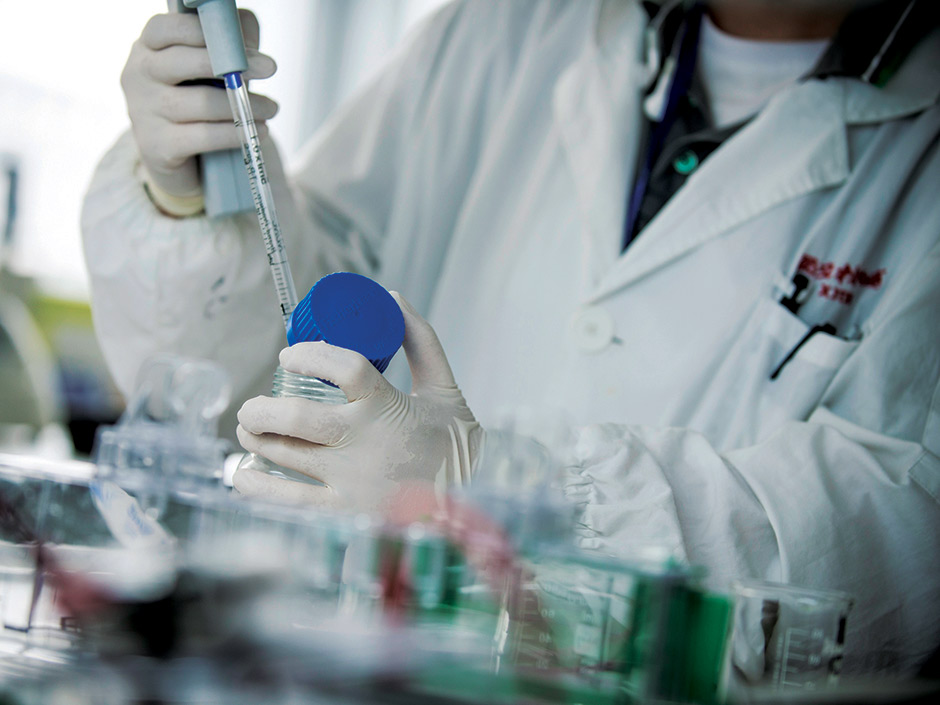 12 XJTLU scholars from home and abroad successfully passed the qualification of NSFC in 2018 and received around RMB 3.5 million in funds.
Professor Dechang Xu, head of the Research Administration Office at XJTLU, said: "The 12 scholars have contributed to XJTLU's good reputation with their innovative achievements. Some of these achievements can be transferred to industry, and can fuel innovation in the local economy."
The 12 projects fall under different categories of NSFC funding, including General Programmes, Young Scientists Fund, and International Young Scientists Fund.

The research involved spans the disciplines of mathematics, biology, architecture, and management, and each project took three to four years of work to reach this stage of NSFC funding approval.
The NSFC, as one of main channels that supports elementary research in China, focuses on providing funding to researchers in research institutes, universities, and colleges that have good research conditions and strengths.
It aims to push the basic research development of science in China, promoting the development of scientific disciplines, and the discovery and cultivation of technological talents.
By Luyun Shi
Translation by Guojuan Wang and Qingchen Zhang; edited by Jacqueline Bánki and Danny Abbasi
Completed projects list:
Dr Lifeng Ding (Department of Chemistry): Molecular Simulation Study of Hydrogen/Methane Storage Applications of Nanoporous Materials
Dr Chong Woon Kian (IBSS): E-marketing Services and E-marketing Performance: The Roles of Innovation, Knowledge Complexity and Environmental Turbulence in Influencing the Relationship
Dr Jia Meng (Department of Biological Sciences): Small sample based high-resolution differential analysis of RNA methylation sequencing data
Dr Huiqing Wen (Department of Electrical and Electronic Engineering): Analysis of Energy Deadband and Operating Modes in the Bidirectional DC-DC Converter with Multi-Phase-Shift Modulation
Dr Yiping Dong (Department of Architecture): Western Origins of Chinese Modern Industrial Buildings and the Localisation Process: Case study of Textile Mills in Jiangsu and Shanghai Area
Dr Jie Fei (Department of Mathematical Sciences): Geometry of Submanifolds in Complex Grassmann Manifolds
Dr Shihao Eddy Fang (IBSS): Operationalizing Culture as a Variable in Cross-Cultural Management Modeling: An Application to Innovation Adoption within Cultural Groups
Dr Marek Hudik (IBSS): Games and Goal-Oriented Behavior
Dr Loo Chin Moy Charles Kwet Shin (Department of Civil Engineering): Influence of semi-rigid connections on the overall structural stability of precast concrete frame structures
Professor Cezhou Zhao (Department of Electrical and Electronic Engineering): Total ionizing dose effects in lanthanide doped HfO2 and ultrathin HfO2 gate dielectrics
Professor Zhiliang Lyu (Department of Biological Sciences): Molecular mechanisms of ligand-induced selective signalling at the gonadotropin-releasing hormone receptor
Dr Boris Tefsen (Department of Biological Sciences): Detection of tuberculosis-specific antibodies in patient sera by using glycan gold nanoparticles