A recent academic speech competition targeting young students attracted several participants from International Business School Suzhou (IBSS) and School of Humanities and Social Sciences.
The competition was part of the Responsible Management and Youth Education Forum, a parallel forum of the 2021 Education Forum for Asia.
Zinan Yue, a Year Four student in Information Management and Information Systems, was awarded the Grand Prize in the English academic speech competition for her research highlighting solutions to improve accessibility for the disabled community in China.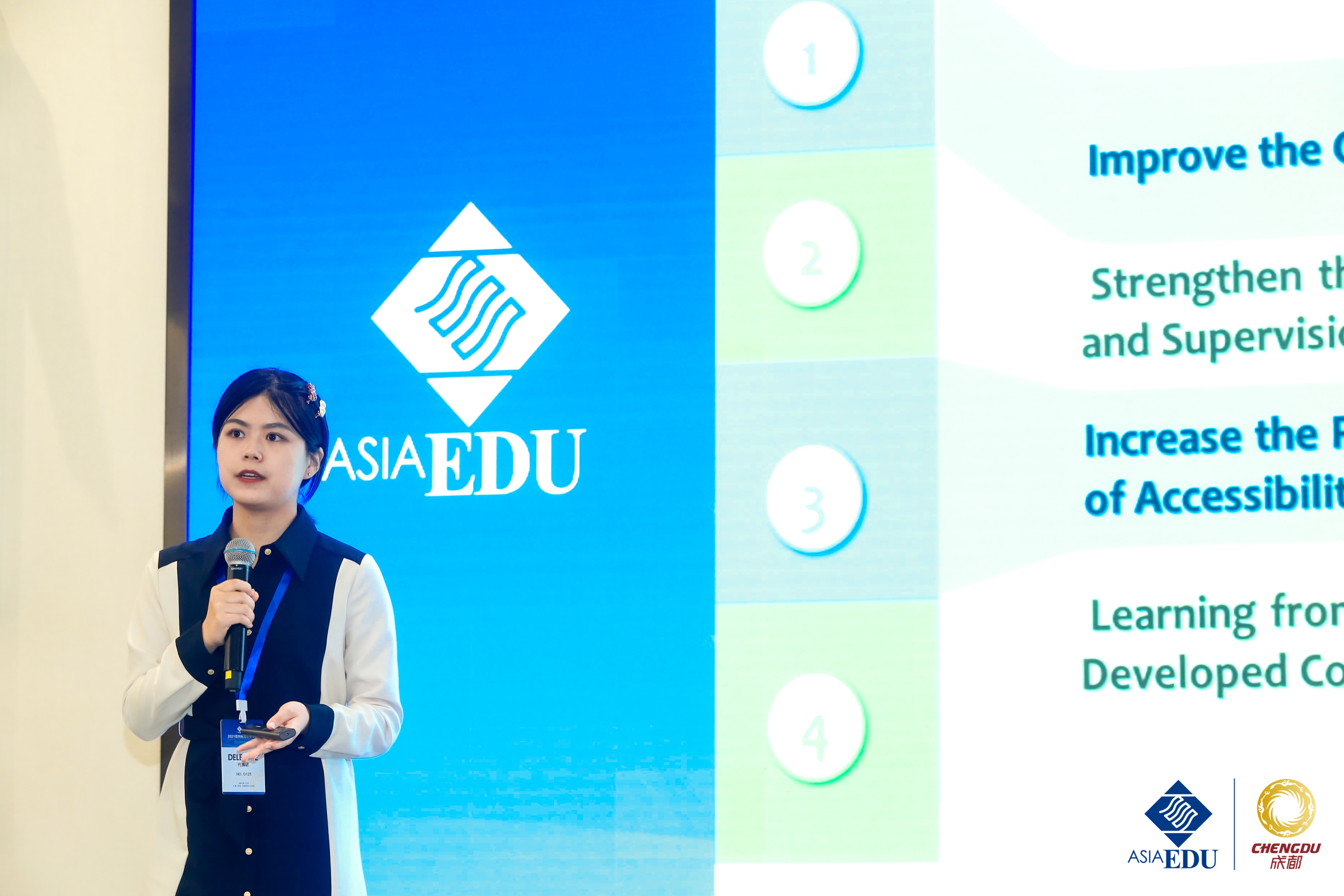 Zinan Yue
"I stumbled upon a video showing a Chinese girl in a wheelchair struggling to enter a convenience store because there was no ramp," she says.
"It drew my attention to this vulnerable community living in China. My research shows that there is an urgent need for accessible facilities specially adapted for disabled people."
In China, the number of people living with a disability reached 85 million in 2019, accounting for more than six percent of the country's overall population. Although public areas usually have accessible facilities to respond to the needs of disabled people, these facilities are often occupied by non-disabled people.
For example, at metro stations, many people park their e-bikes on sections of the sidewalk designed for blind people to navigate. Although there are regulations to protect accessible facilities, the offending e-bike owners are rarely punished, says Yue.
To tackle this problem, Yue thinks it is necessary to introduce exclusive disability laws. She references the Beijing Barrier-free Environment Construction Regulations (Draft) taking effect in November as a prime example of legislating against the illegal occupation of disability facilities.
"Disability legislation in China mostly consists of non-enforceable regulations, having minimal consequences for offenders.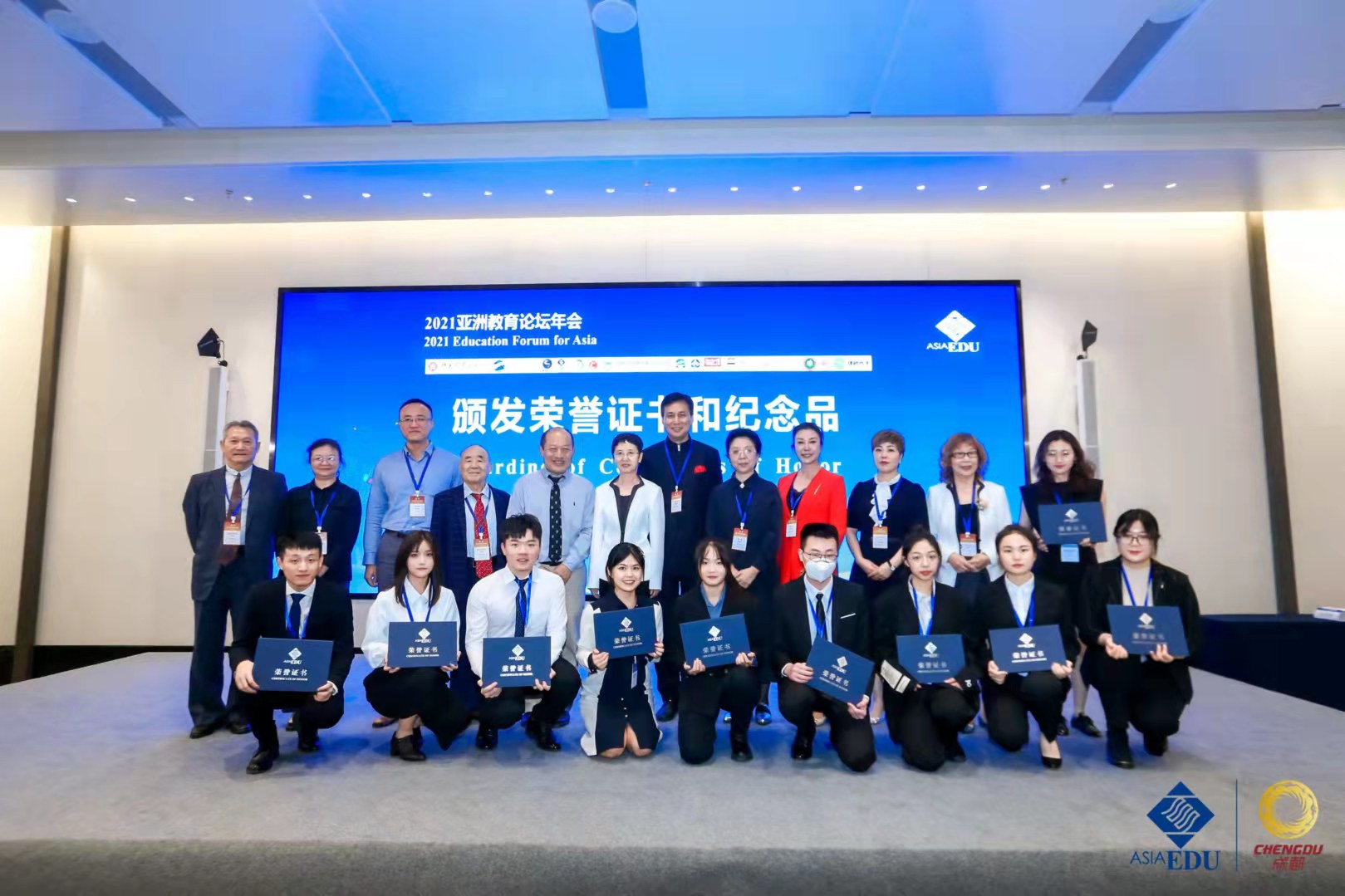 "By contrast, Beijing's latest regulations levy a heavy fine on illegal occupation. The legislation is expected to protect accessible facilities," she says.
Yue also notes that citizens can also help by reporting facility issues to the city's disability service department.
"People will take actions to protect the facilities only when they are aware certain behaviours, like parking e-bikes on the sidewalk designed for blind people, are actually illegal.
"That's why I believe introducing disability programmes is necessary – they teach the public how these facilities are responding to people's special needs and introduce various approaches through which citizens can help protect the facilities.
"It should be part of school curriculums and public awareness campaigns, to correct misconceptions about the disabled community and create a friendly environment for them," says Yue.
Digital literacy fosters sustainability
While Yue highlighted solutions to improve the quality of life for a vulnerable community, Xingyan Nan, a Year Two student from the English and Communication Studies programme, explored the subject of digital literacy.
Nan was named runner-up in the Chinese academic speech competition for her research underlining the importance of digital literacy in building a sustainable society.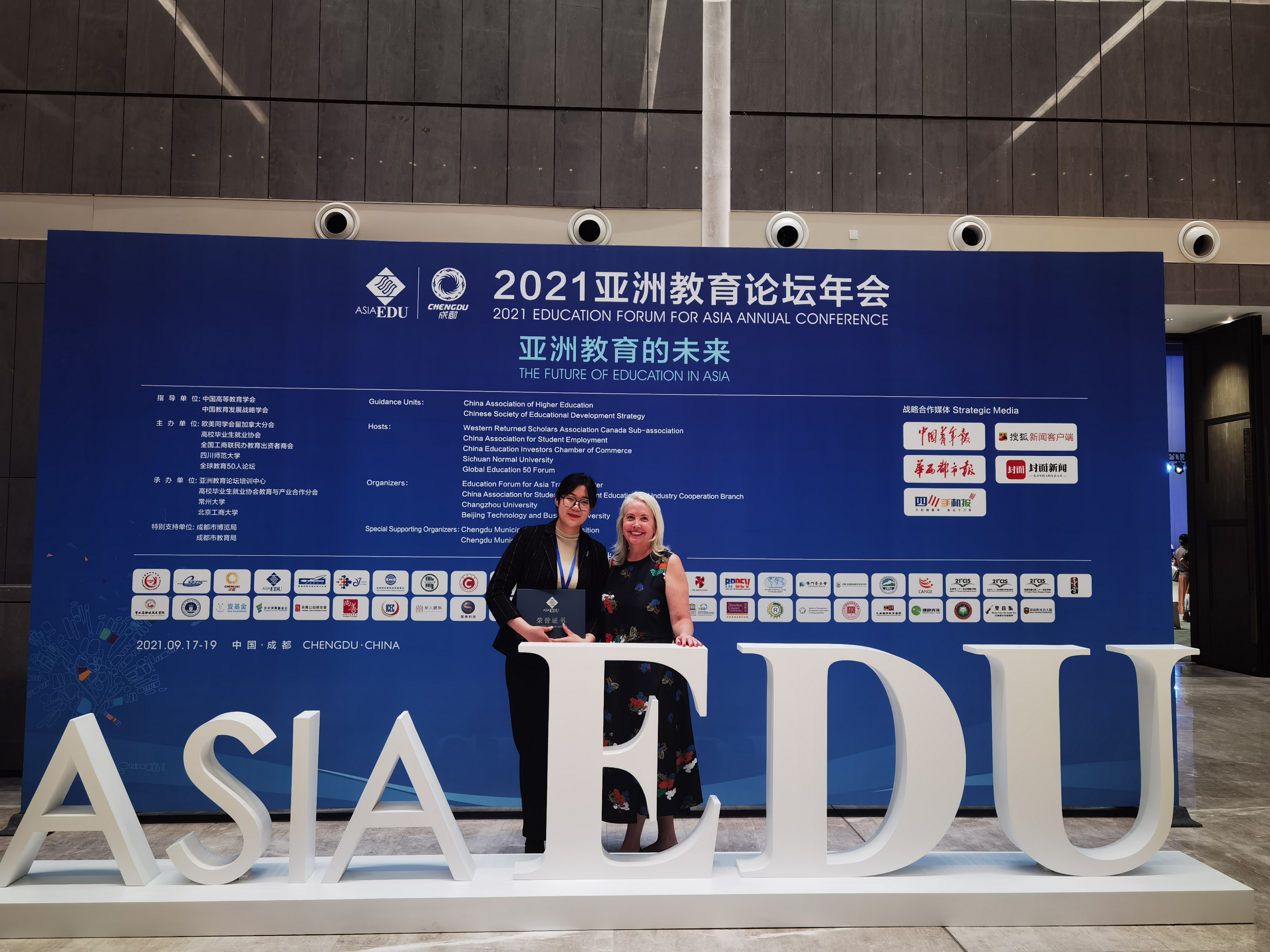 Above left: Xingyan Nan
"Understanding how to effectively use information technologies, such as search engines and wikis, can raise awareness of environmental issues. These platforms are also great tools to learn what individuals can do to make a positive impact on the environment," says Nan.
China's pledge to become carbon neutral by 2060 means that highlighting environmentally friendly practices will be a national imperative. According to Nan, incorporating sustainability and using technological tools into school curriculums is a good way to include children in that ambitious goal.
Looking back at the research process, Nan says she struggled to find a good research subject.
"The idea of using digital literacy to foster sustainability was built on lots of research. I had no prior experience and couldn't figure out how to pick a topic.
"I spoke to my mentor, and he suggested I start with extensive reading. I ended up reading over 100 papers before inspiration hit me," says Nan.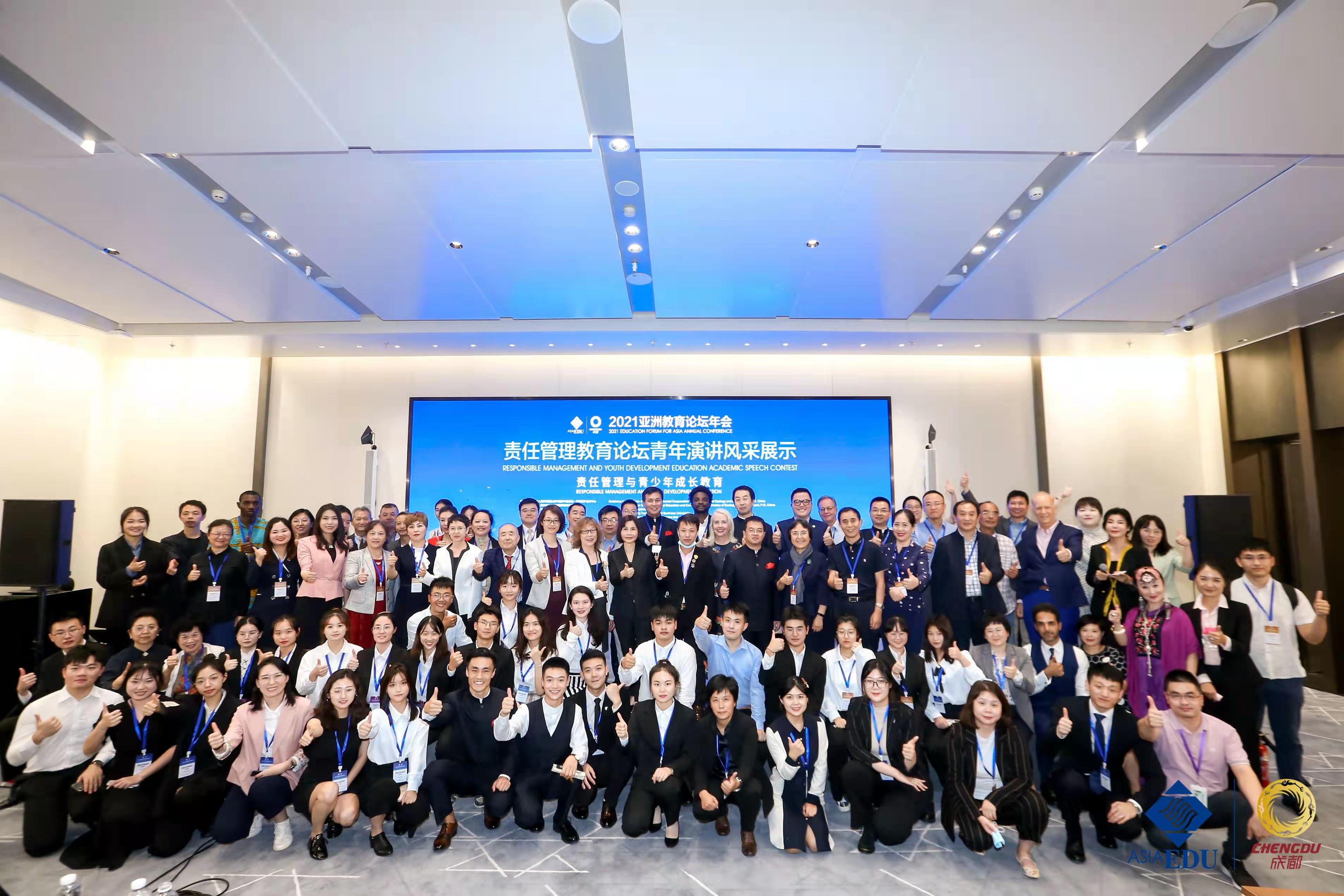 Although both students won prizes in the academic competition, it means something different to each of the two winners.
As a final year student, Yue says the research for her speech helped cement her decision to study for a postgraduate degree in public policy that specialises in serving vulnerable communities.
"I want to choose a path that focuses on improving social equality. My goal is to raise people's awareness and hopefully influence policy changes to make living with a disability easier."
For Nan, her academic journey has just begun.
"I want to engage in as many activities as possible, to explore what fits me, even if it doesn't have a strong connection with my degree. It is all about enjoying the journey," says Nan.
By Ke Tang
Edited by Patricia Pieterse