Over 100 students participated in the 'XJTLU Career Talk', sponsored by the Student Admissions and Career Development Office at Xi'an Jiaotong-Liverpool University. More than 10 external mentors, undergraduates, masters graduates, and PhD students were invited to share their experiences of further education and career development.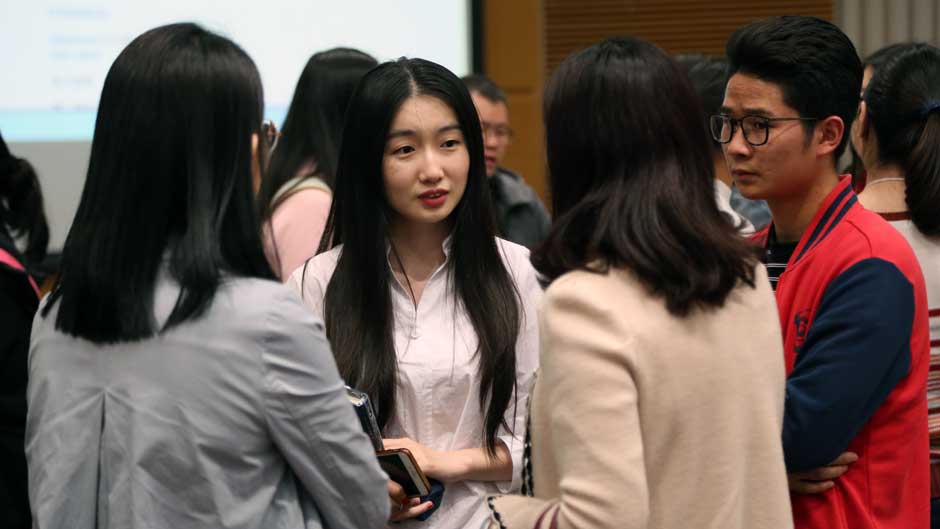 Nian Xue, who completed his undergraduate degree at Xi'an Jiaotong University, is finishing his masters degree in Computer Science at XJTLU. He has received a doctoral offer with a full scholarship from New York University in the U.S., and has also applied for two patents on photovoltaic generation and mobile phone unlocking. He shared his experiences about learning, living, and working:
"Setting goals, teamwork, and learning to relax are three very important parts in our lives as students," he said.
Nian Xue said that he likes the Sino-western integrated cultural atmosphere: "Compared with traditional universities, XJTLU gives us more learning and academic freedom," he said. "I can choose the subjects I am interested in to carry out scientific research, which also encourages my enthusiasm for research to a great extent.
"I didn't know how to do research during my undergraduate period, but learning at XJTLU has filled my academic gaps. Under the guidance of my tutor, Xin Huang, a teacher from Department of Computer Science and Software Engineering, I know how to do research projects. It has been very useful and enabled me to go abroad for further study," he added.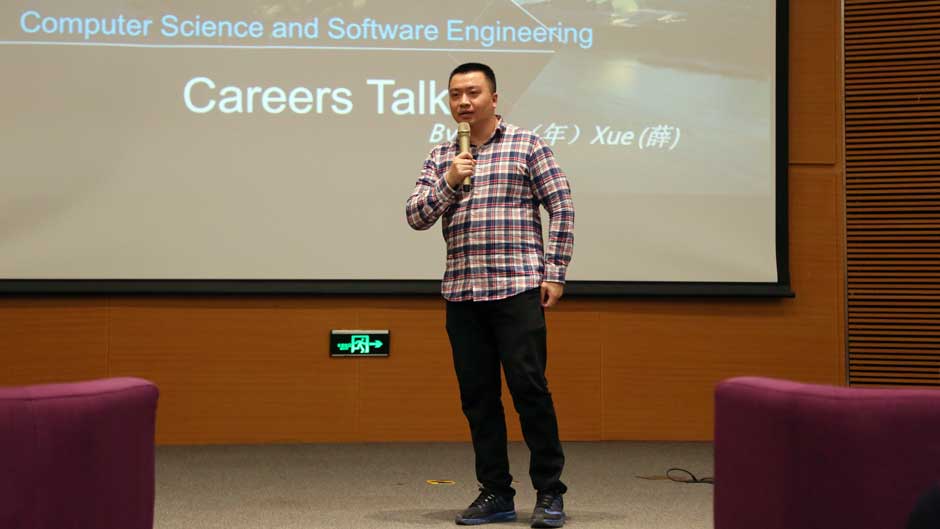 Zhen Xu, HR Director of technology company Oerlikon Drive Systems (Suzhou) Co., Ltd. and external mentor for XJTLU, told students about three essential elements that are needed for the development of their prospective of careers: personal responsibility, a clear direction and objectives, and the ability to analyse and solve problems. She emphasized that it is important to determine goals, and to clear away barriers when a 'bottleneck' is encountered so that one can make further breakthroughs.
"Companies prefer job seekers who have the three traits: enthusiasm, patience, and initiative." She added.
Yimei Wu, who completed her undergraduate studies at another university, is studying on the MRes Advanced Chemical Sciences programme at XJTLU. She talked about the changes she experienced after coming to XJTLU:
"I had a great change in modes of learning and thinking," she said. "I gradually adapted to the process of autonomous learning and active exploration, and also learned to absorb essences from western culture and to make comparisons between Chinese and western countries." Like most of those who shared their experiences, she believes that whether one is studying or in full-time employment, enthusiasm and interest are essential.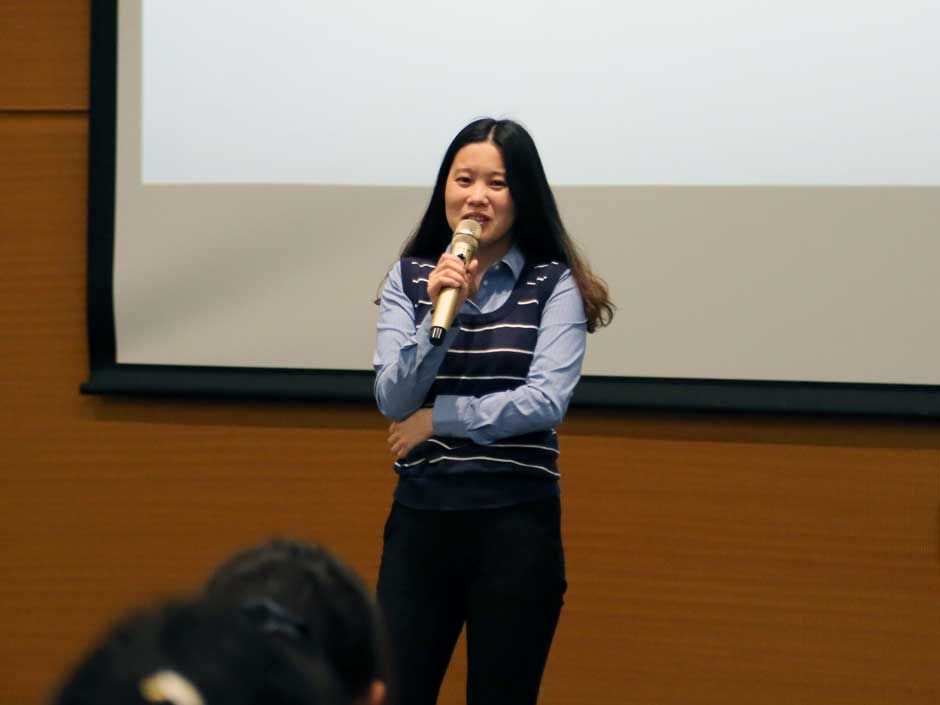 Zehui Zhang, a Year Four BA Business Administration student, shared her experiences of starting a business in her second year of undergraduate study. She said: "University students need to make firm decisions, and then be brave and never give up. It is also important to manage time while you are trying new things."
For her own future planning, she said that she would temporarily put aside her own company and go abroad for further study to improve herself, and then lay a firmer foundation to develop a better business in the future.
Sihan Liu, a Year One BA Communication Studies student who participated in the sharing session said:
"After listening to the experiences of predecessors, I have a greater understanding of different industries. I think the future development of an industry has a great impact on personal career planning. Knowing the development prospects of an industry is helpful in making predictions, which is easy to ignore for lots of people who are job-hunting."