Public school English teacher Xiaohui Guo is completing a part-time masters degree in Teaching English to Speakers of Other Languages at Xi'an Jiaotong-Liverpool University.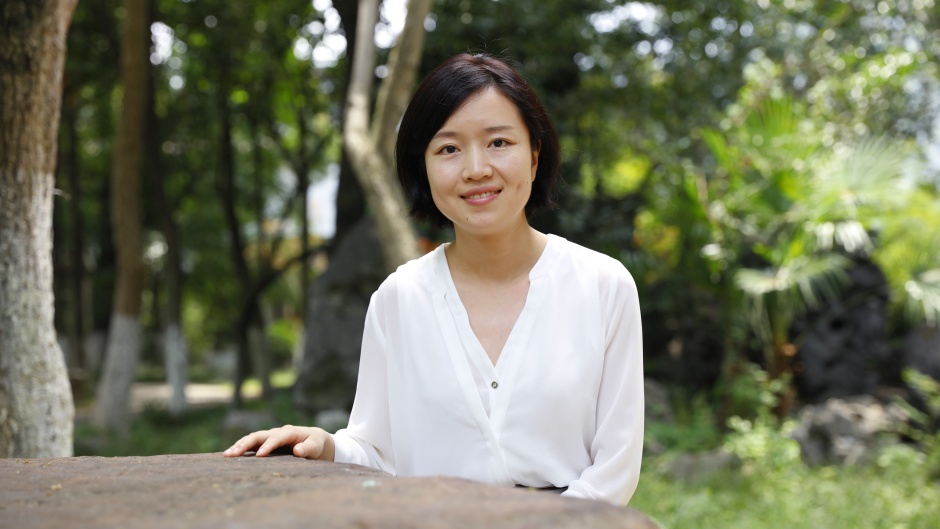 "I had wanted to go abroad to complete a masters degree, but there wasn't a practical way to realise that given my marriage and full-time job," said Xiaohui, pictured above in the gardens of a middle school in the Old Town of Suzhou where she works as an English teacher.
"Then, I heard about the part-time MA TESOL programme at XJTLU, which is taught entirely in English and results in a degree from the University of Liverpool, UK. It's the perfect solution for me," she said.
Xiaohui said that she and her classmates are absorbing language teaching theories and drawing on their diverse experiences to sharpen their practical English-teaching skills, which she can apply immediately in the classroom: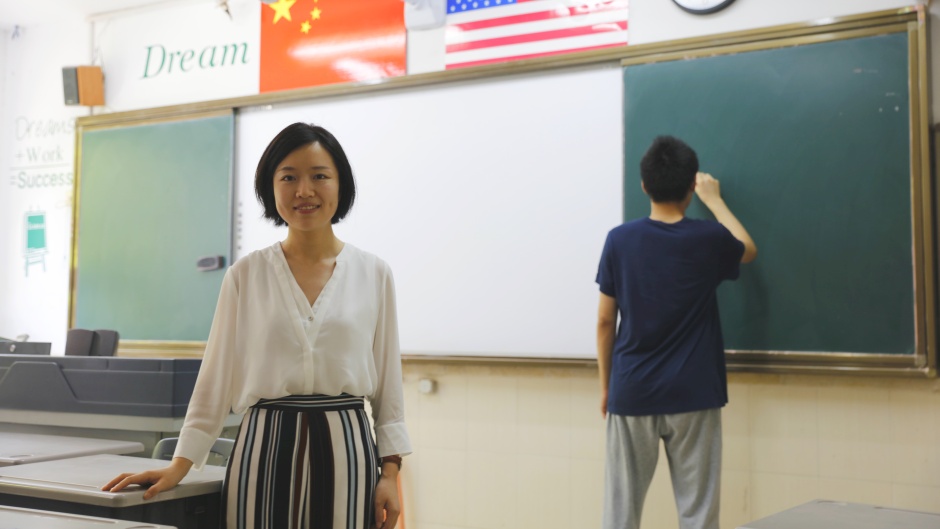 "Our recent module on developing classroom materials was really enlightening," said Xiaohui. "We learned how to get to know our students better, identify their learning needs, and then to find or develop suitable materials to meet those needs," she said.
She also commented on the opportunities the programme provides for its students to attend international conferences, for example the recent trip to Malaysia led by programme tutor and published author Dr Tamas Kiss.
Jie Chen (pictured below), from Kunshan, works in human resources, and is taking the part-time MA TESOL programme for the benefit of her daughter:
"I think English teaching in public schools can be too exam-oriented," she said. "Through taking this course I'm hoping to help my daughter to really communicate in English, not just to pass exams."
Jie's undergraduate degree was in English, and she draws on her own experiences as an English learner for her current studies for the MA TESOL. She recalls an excellent teacher she had at university, who taught in a 'light way', and encouraged and motivated her students rather than always reprimanding them for their mistakes. Jie seeks to emulate her:
"For example, with in-class correction of pronunciation it's better for the teacher to allow students to speak, and then to repeat and model the correct pronunciation," she explained. "By always pointing out students' mistakes you can damage their self-confidence and their ability to learn," she said.
Jie said that she is also learning valuable skills not only related to the practicalities of teaching English:
"I really recommend the course in academic writing provided by the Language Centre at XJTLU as an additional learning activity," said Jie. "I'm learning how to do proper academic writing in English, as well as proper referencing and citations, which I never really learned as an undergraduate."
MA TESOL programme director Dr Rining Wei, who recently co-edited the TESOL International Journal, said:
"We have a new weekend study option available, making it easier for you to complete the part-time MA TESOL alongside your regular job. If you're looking to improve your English teaching skills, to progress in your career as a teacher, or to move into research or materials design – this is the programme for you."
By Danny Abbasi; photos by Danny Abbasi and Haochen Wang
For more information about MA TESOL and other programmes visit the official webpage of the Department of English.